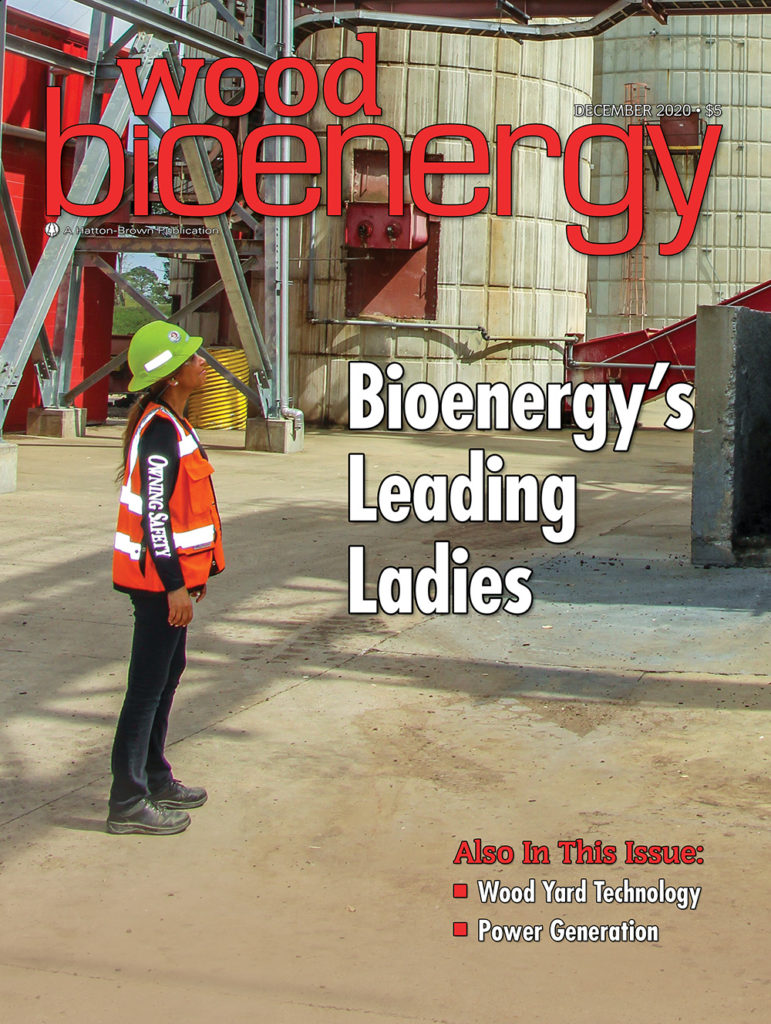 From the Editors
Cover Story
In the News
Western Forests Hammered By Fire
John Porter Price Kept Expanding Horizons
Barge Access Grant Paves Way For Enviva
Government Of Canada Plans Bioenergy Funding
Raul Kirjanen Elected Chair Of Estonian Group
Graanul IG Welcomes Denmark Stance
Renova Continues Focus On Biomass
Wood Yard
EDITOR'S NOTE: The following companies submitted editorial profiles and images to complement their advertisements that appear in the Wood Bioenergy December 2020 issue.
Acrowood
Bruks Siwertell
CEM Machine
FMW
Fulghum Industries
Schutte Hammermill
Tamtron
Vermeer
Wolf MHS
Power Generation In The Future
Strategies and policies for reversing the impacts of climate change are needed now more than ever. To get from where we are today to future goals for lower carbon dioxide emissions will require a portfolio of complementary solutions.
Article by William Strauss, President of FutureMetrics, LLC.
Product News
Europe Forestry Offers EC 640
John Deere Expands TimberMatic Maps
Werk-Brau Enhances Loader Buckets
Doosan Expands Road Builders Line
Büttner Pairs Dryer And Energy Systems
Nokian Promotes Tractor Tire Durability
Vecoplan Midwest Enhances Operation
Career trajectories aren't always clear-cut, and one thing is for certain: In the wood-to-energy sector, just like most things, a little bit of tinkering sometimes yields the best results. For the women in our industry, that's especially true, and you'll read about those beginning on page 14. They come from different places, backgrounds and point of views, but they always seem to quietly find their space, carving out a way to move the industry forward. Not unlike the staff of the very magazine you're reading.
The editorial staff of Wood Bioenergy traveled various routes to the wood industry. Raised in a family of piney woods people from Butler County, Ala., Senior Editor Dan Shell spent hours as a youngster riding with his grandfather, a roads crew supervisor for legendary Rocky Creek Logging Co., and later in high school he worked for a tree surgeon north of his hometown Auburn who also ran a shortwood truck with perilous PTO and spiderweb windshield and hauled suburb wood to a long defunct Kimberly-Clark wood yard near Waverly, Ala.—so he had a clue. He's been here for 32 years.
Senior Associate Editor David Abbott had a path similar to Shell's—growing up in a forest industry focused family and community, with childhood weekends often spent in the woods or in the shop, working in or on skidders, loaders or a Mack truck, or felling and trimming with a chain saw. After high school his intention had been to get a forestry degree, but circumstances set him on a different path that led to being a writer for the Hatton-Brown portfolio. The last 15 years, as they say, is history for Abbott.
Associate Editor Patrick Dunning, the youngest with just shy of two years under his belt here, was a sportswriter for Auburn University's school paper, The Plainsman, with no intention of writing for a forestry magazine. A quick learner, with a head for researched based reporting, Dunning is making a mark for himself already.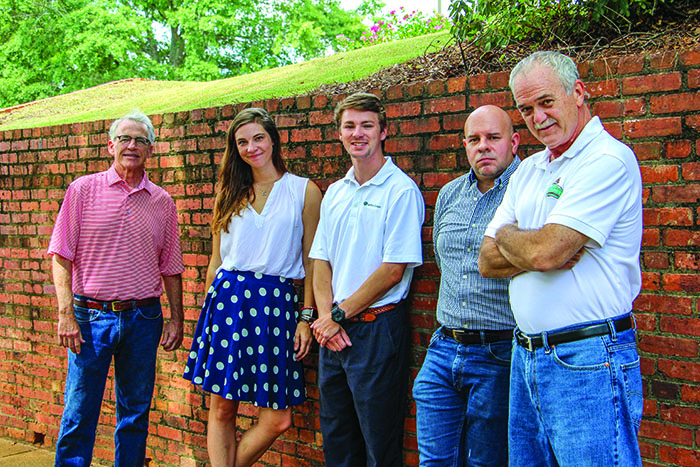 From Left: Rich Donnell, Editor-in-Chief; Jessica Johnson, Senior Associate Editor; Patrick Dunning, Associate Editor; David Abbott, Senior Associate Editor; Dan Shell, Senior Editor
Editor-in-Chief Rich Donnell, after graduating from Auburn University in journalism, worked four years in the newspaper business, and then received his master's degree in journalism from Penn State. Donnell wanted to switch to business magazines. Having moved to Montgomery with his wife, a native of Montgomery, Rich applied to numerous publishing entities in the area, and then one day received a phone call from DK Knight, the co-publisher of Hatton-Brown Publishers, Inc. in Montgomery, a publisher of several forest industries trade journals. Knight was mostly interested in Rich's journalism savvy, which was a good thing because Rich had no experience in wood products. That was 37 years ago.
Senior Associate Editor Jessica Johnson, certainly not the sole female employed by Hatton-Brown Publishers, but the only female member of the editorial staff, followed a different path. A born and bred city slicker, Johnson now wears the self-bestowed title of "Queen of Wood Pellets," having been in more pellet production facilities in North America than probably anyone else in the world—her total is 15. Feel free to email her and argue the point, she loves getting feisty. The fresh from The University of Alabama co-ed Johnson bee-bopped into the H-B office in high heels with no concept of what a merchantable tree even was. That was 10 years ago.
Just like for the five editors of the magazine, for our four panelists, in the end it doesn't matter how they got to their respective "here," but what they've done since to make positive impacts in the industry. And they are just getting started.
Cover Story: Bioenergy's Leading Ladies
EDITOR'S NOTE: Wood Bioenergy magazine reached out to several of the industry's female leaders for a question and answer session on where they see the industry going and the challenges along the way.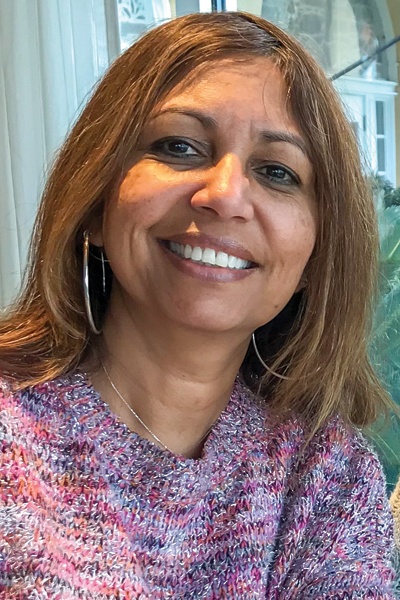 Ritu Linhart is the General Manager for Pinnacle Renewable Energy's wood pellet manufacturing plant in Aliceville, Alabama. After spending six years in senior management at a large wood pellet plant in Georgia, she was hired by Pinnacle's first U.S. wood pelletizing plant in 2018 and is now likely the first woman heading up a pellet operation in North America.
After founding Wood & Co. in 2016 after more than 20 years working in marketing and communications, Elizabeth Woodworth is an avid and practical environmentalist, who holds a fundamental belief that efforts to improve our planet's health are most successful when the interests of conservation, public and private sectors intersect.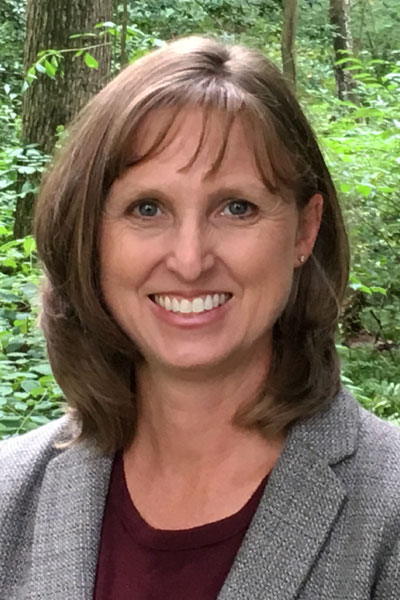 As the Director of Sustainability for Drax Biomass, Kyla Cheynet assists with sustainability verification of Drax's North American pellet suppliers in the U.S. and Canada. A significant portion of her time is spent on certification and attention to developing policies and regulations that affect Drax's ability to source forest biomass for the pellet production process.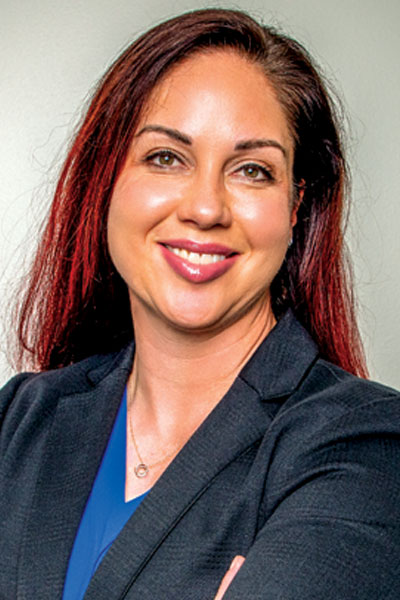 Throughout Tauna Rignall's career and work experience one theme is prevalent – a commitment to the energy industry. Early in her career Rignall worked for The National Renewable Energy Laboratory (NREL) as a research chemist, conducting enzyme studies on bioethanol. Currently, she is the Vice President of Capital Projects and Construction at Enviva.
Wood Bioenergy is published and delivered 6 times per year tosubscribers worldwide. Readership includes corporate executives, mill ownership, mill management, logging contractors and equity venture interests. Wood Bioenergy is FREE to qualified readers.
Morbark has unveiled the all NEW "BVR" line of hand-fed brush chippers at this year's TCI Expo, in St. Louis, Mo. Alongside the BVR lineup, visitors found 6- and 8-in. brush chippers from Timberwolf. Timberwolf, an Alamo Group company, is headquartered in Suffolk, UK, and will be marketed in the U.S. as the Morbark TW series, beginning the first quarter of 2024…
A memorial service was held October 29 in Pleasant Hill, Ore. for forest machinery pioneer and innovator Neil Peterson, the driving force behind Peterson Pacific Corp. that revolutionized in-woods and mobile delimbing, debarking and chipping. Peterson was not just a pioneer in his field but also a generous philanthropist, a guiding force for his team, and a beacon of opportunities for his employees…
Released in September, the "National Report on Sustainable Forests, 2020" from the U.S. Dept. of Agriculture (USDA) and Forest Service (FS) shows both good and challenging trends as the nation's forestland owners seek sustainable ownership and management options. The fourth such effort since 1997, the report is 60 pages…
Subscribe to Our Newsletter
Wood Bioenergy News Online hits the inboxes of subscribers in the wood-to-energy sectors.
Wood Bioenergy is published and delivered worldwide 6 times per year. Free to qualified readers in the U.S. Subscribers outside the U.S. are asked to pay a small fee.
Complete the online form so we can direct you to the appropriate Sales Representative.