TP&EE Sets 2024 Show Dates
Hatton-Brown Expositions LLC announces that the next Timber Processing and Energy Expo (TP&EE) will be held September 25-27, 2024 at the Portland Exposition Center in Portland, Ore. The 2024 show will be the sixth biennial TP&EE to be produced since 2012 by Hatton-Brown Expositions, LLC, an affiliate of Hatton-Brown Publishers, Inc. and of Timber Processing, Panel World and Wood Bioenergy magazines. All of the TP&EEs have been held at the Portland Exposition Center. (The 2020 event was canceled due to the pandemic.)
More than 1,200 representatives of 112 wood products producer companies and hundreds of individual lumber, veneer, plywood, engineered wood products and wood pellet mills registered for the 2022 TP&EE. They viewed 170 exhibitor companies who displayed their equipment and technologies in a sold-out Hall E.
While the show has traditionally emphasized lumber manufacturing, the 2022 event revealed increasing attendance from the veneer, plywood and EWP industries. And since the 2022 show, several announcements have emerged indicating a growing wood biomass industry in the Northwest, including several planned wood pellet facilities. This means that the 2024 event should truly live up to its Timber Processing & Energy Expo billing! Meanwhile several lumber and plywood mill expansion projects are in the works, such as Sierra Pacific Industries in Eugene, Ore. and Roseburg at Coquille, Ore. and Riddle, Ore.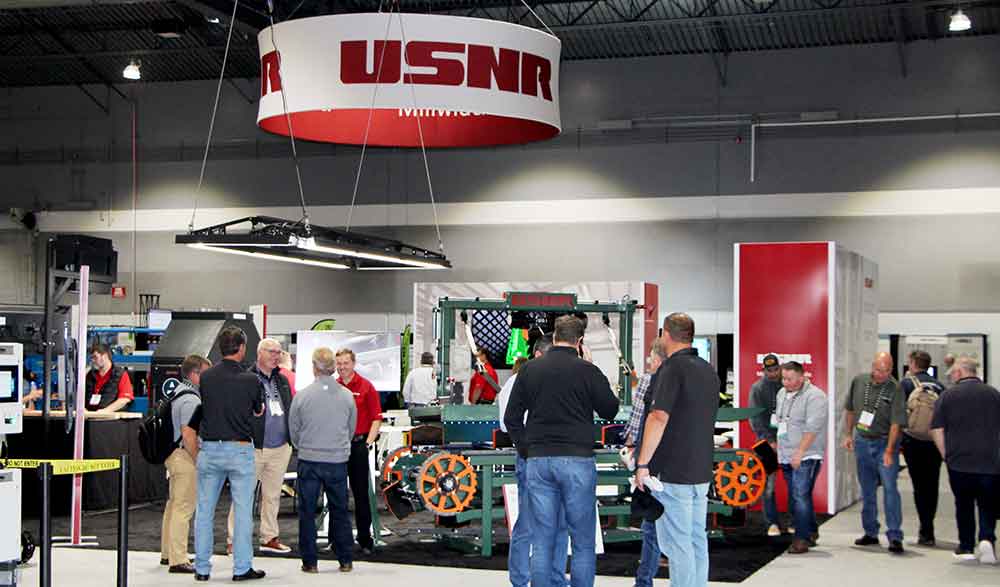 "We realize that the city of Portland continues to receive negative publicity for various reasons, but in the end the Portland Expo Center remains the best site because of its spacious equipment staging and move-in capacities—compared to other facilities we've looked at—as well as its centralized location for the Northwest forest products industry," comments Show Director Rich Donnell. "The Portland Expo Center, after coming through the pandemic, is again filled with events all during the year. And just across the Columbia River only a few miles north from the show site is the ever-bustling city of Vancouver, Wash., where more exhibitors are hosting hospitality events after the show."
The 2024 first stage of the TP&EE exhibitor space renewal program has begun. For exhibitor information, contact Jessica Johnson: jessica@hattonbrown.com.
Active Energy (AEG), an international biomass based renewable energy business, has announced Player Design, Inc. (PDI) has received the relevant permitting for the construction and operation of a CoalSwitch manufacturing facility at PDI's site in Ashland, Maine…
read more
Subscribe to Our Newsletter
Wood Bioenergy News Online hits the inboxes of subscribers in the wood-to-energy sectors.
Wood Bioenergy is published and delivered worldwide 6 times per year. Free to qualified readers in the U.S. Subscribers outside the U.S. are asked to pay a small fee.
Complete the online form so we can direct you to the appropriate Sales Representative.