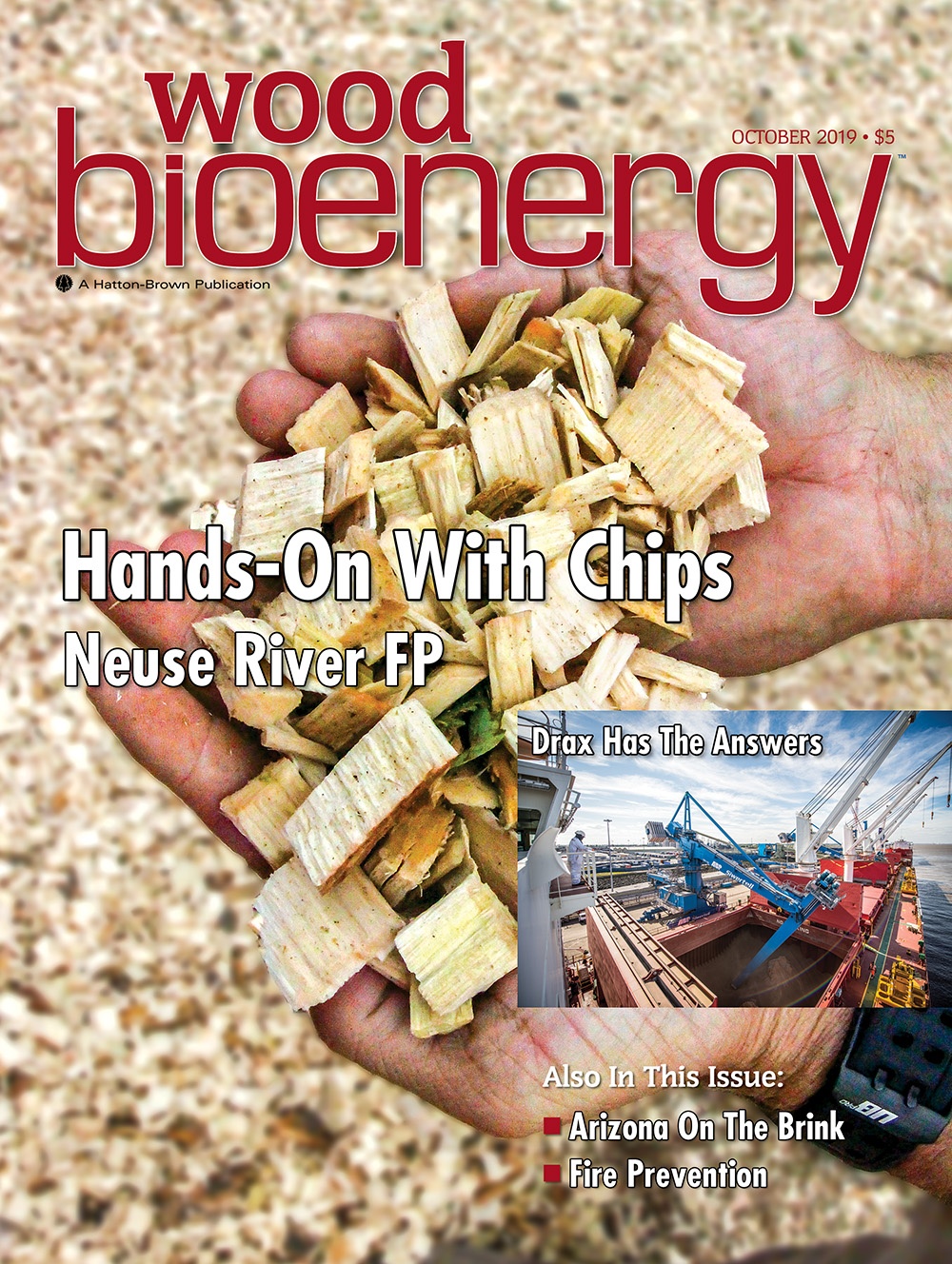 From the Editors
In the News
Enviva Welcomes Public Comment
Germany Saying Goodbye to Coal
Strangers Scope Out Enviva
Drax Weighs In
In-Depth Question & Answer Exchange
The Arizona Story
Saving Forests is Proving Difficult
The sixth Wood Bioenergy Conference & Expo will be held March 10-11 at the Omni Hotel at CNN Center in downtown Atlanta, Georgia, USA. The event, which is hosted by Wood Bioenergy magazine and Georgia Research Institute, is once again pulling together a stellar lineup of keynoters—such as Enviva CEO John Keppler and Graanul Invest CEO Raul Kirjanen. Those two represent, respectively, the world's largest producer of wood pellets and Europe's largest producer of wood pellets.
We're counting on William Strauss, president of consulting firm FutureMetrics, to join us as well. No conference is complete without Bill's worldwide perspective on production, markets and trends. Heck, there might even be a politician in the mix, but that announcement is down the road.
Along with the keynoter speeches are a number of technical sessions on a range of pertinent topics, including Fire Prevention & Dust Control, Dryer Island Technologies, In-Woods Chipping & Grinding, Dry Residues Integration, Raw Materials Handling, Plant Operations Training, Positive International Market Directives, and other subjects.
The Wood Bio Conference will include dozens of exhibitors in the Grand Ballroom North of the Omni Hotel, which is immediately adjacent the speaker rooms. And once again, the Wood Bio Conference will immediately precede the seventh Panel & Engineered Lumber International Conference & Expo (PELICE), with numerous exhibitors participating in both.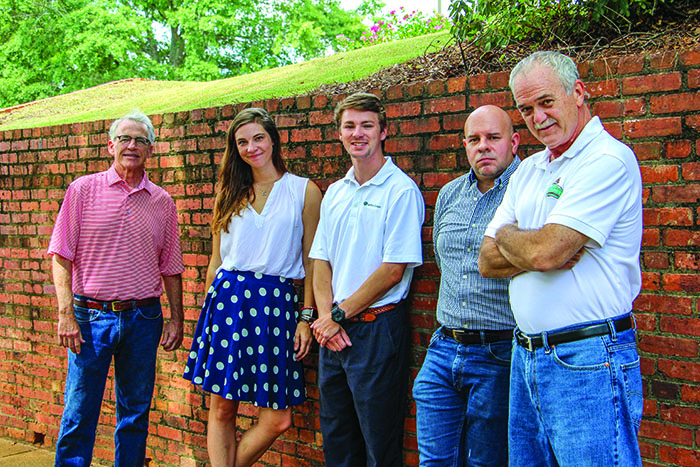 From Left: Rich Donnell, Editor-in-Chief; Jessica Johnson, Senior Associate Editor; Patrick Dunning, Associate Editor; David Abbott, Senior Associate Editor; Dan Shell, Senior Editor
We can recall our first Wood Bio Conference in 2010, and a look back at that participation list reveals that everybody was testing the water in this new generation wood-to-energy industry. Many didn't stay with it, many others found new business to be had and are still with us.
As if you haven't already noticed, the industry is supported by several established conferences and expos, and they all seem to happen fairly soon in the year. Bois Energie will be held in Nantes, France in late January. The International Biomass Conference will be held in Nashville in early February. There's our event in Atlanta in March. Argus Biomass is scheduled for London in mid April. European Biomass Conference and Exhibition is scheduled for Marseille, France in late April.
All of these are excellent events and each has their own style. Our event, which is held every other year, has always focused on two things—being exclusive to wood biomass, and bringing in speakers who are the leaders in the industry. And it's held in the middle of the southern pine belt, which is the hub of industrial wood pellet production.
Exhibitor sponsors are signing up now, and conference presentation proposals are still being accepted. Registration opens November 1, 2019.
Forester Jason Tew, 45, has been in the timber business since 1994. A graduate of Wayne Community College's Forest Management Technology program, Tew has always been interested in the equipment and logging aspect of the timber industry. After years of being a timber buyer for others, Tew struck out on his own five years ago creating Neuse River Forest Products, a one-man timber buying entity with wood supply contracts throughout the timber rich North Carolina coastal plain region—including Enviva Biomass.
After a few years working with contract logging crews, Tew says he was getting somewhat frustrated with his logging capacity, and how other crews handled jobs. For example, Tew really hates having trash on the ground in the woods, preferring instead to invest in trash cans/bags and emptying them each week. "That's not something you can force someone else to do," he says. "There were just some things I wanted to do differently, so I decided to do it on my own."
But, for many years, Neuse River FP continued because Tew has one contractor that works well. "He does a great job," Tew says of the man. "But we outgrew his logging capacity. And finding another one was almost impossible." Ultimately Tew took matters into his own hands and started his own logging crew, NRFP Logging, in 2018 when the business was financially able to take the chance. "I've always wanted to start one," he shares. Adding his own crew caused some to give opinions on if it was or was not a good idea, but overall Tew is thrilled with the outcome—more consistency and overall growth. 
"Now markets are calling saying 'hey, can you produce this?' and we can say 'yes!' instead of 'ahhh, maybe?'" Tew explains.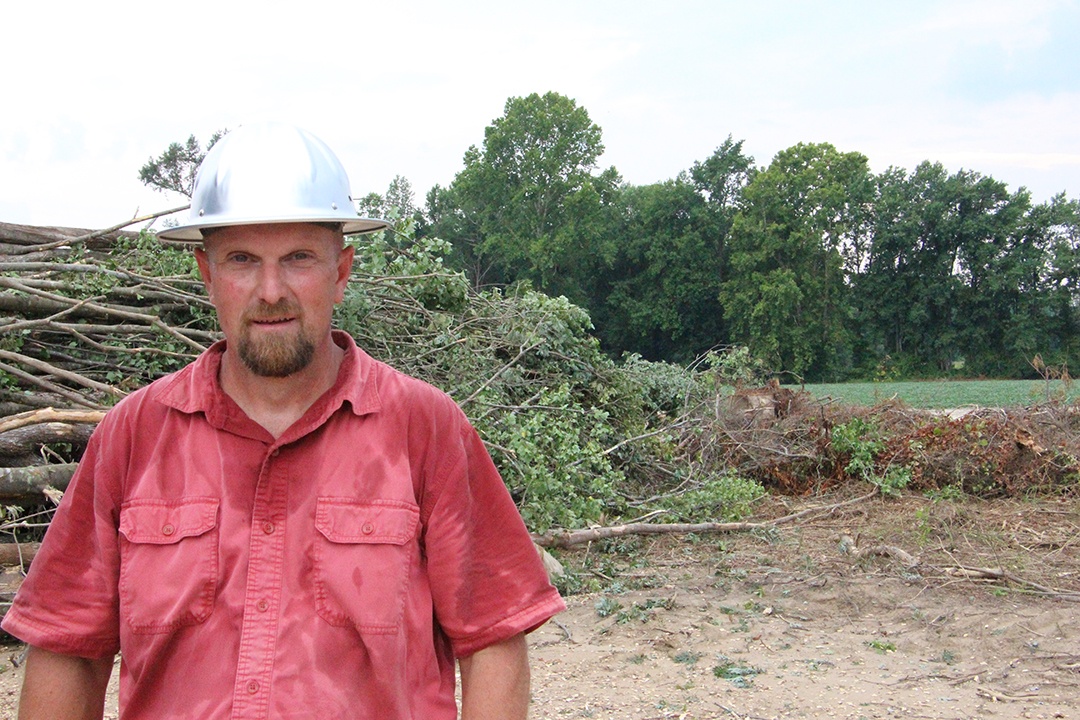 After one year in business, steadily supplying roundwood to Enviva, Tew was approached about putting a chipper into this equipment mix as Enviva Sampson transitions from microchips to in-woods, 5⁄8 in., chips.
Tew says he was interested in adding the chipper because market conditions in Carolina were changing—hardwood pulpwood is hard to get rid of as roundwood, but chips are not. Considering the amount invested just a year ago, NRFP couldn't really justify adding a brand new chipper to the lineup. Tew estimates that in order to make that profitable, the crew would have to ramp up production from an average of 65 loads per week to 100 loads, and add at least two more trucks to haul the chips.
But then, a 2010 4300 Petersen Pacific chipper became available in early summer 2019 on the used market and Tew jumped at the chance. "It made sense," he says.
Wood Bioenergy is published and delivered 6 times per year tosubscribers worldwide. Readership includes corporate executives, mill ownership, mill management, logging contractors and equity venture interests. Wood Bioenergy is FREE to qualified readers.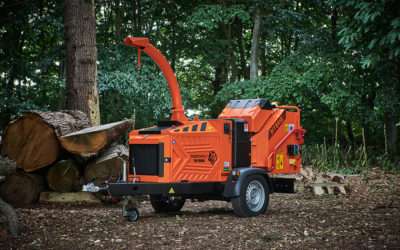 Morbark has unveiled the all NEW "BVR" line of hand-fed brush chippers at this year's TCI Expo, in St. Louis, Mo. Alongside the BVR lineup, visitors found 6- and 8-in. brush chippers from Timberwolf. Timberwolf, an Alamo Group company, is headquartered in Suffolk, UK, and will be marketed in the U.S. as the Morbark TW series, beginning the first quarter of 2024…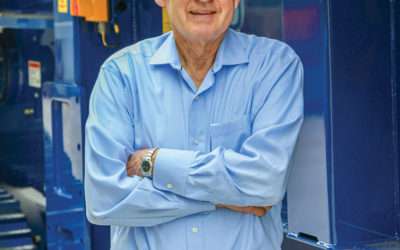 A memorial service was held October 29 in Pleasant Hill, Ore. for forest machinery pioneer and innovator Neil Peterson, the driving force behind Peterson Pacific Corp. that revolutionized in-woods and mobile delimbing, debarking and chipping. Peterson was not just a pioneer in his field but also a generous philanthropist, a guiding force for his team, and a beacon of opportunities for his employees…
Released in September, the "National Report on Sustainable Forests, 2020" from the U.S. Dept. of Agriculture (USDA) and Forest Service (FS) shows both good and challenging trends as the nation's forestland owners seek sustainable ownership and management options. The fourth such effort since 1997, the report is 60 pages…
Subscribe to Our Newsletter
Wood Bioenergy News Online hits the inboxes of subscribers in the wood-to-energy sectors.
Wood Bioenergy is published and delivered worldwide 6 times per year. Free to qualified readers in the U.S. Subscribers outside the U.S. are asked to pay a small fee.
Complete the online form so we can direct you to the appropriate Sales Representative.