Drax Participates In Parade To Celebrate 'Pen Friends'
To celebrate the end of a successful first year of the "Pen Friends" program, Drax employees took part in a mobile parade where they decorated their cars and visited Morehouse and Delta Elementary Schools to meet the pupils they had been corresponding with. Volunteers also presented their Pen Friends with small gifts in congratulations for their hard work during the past school year.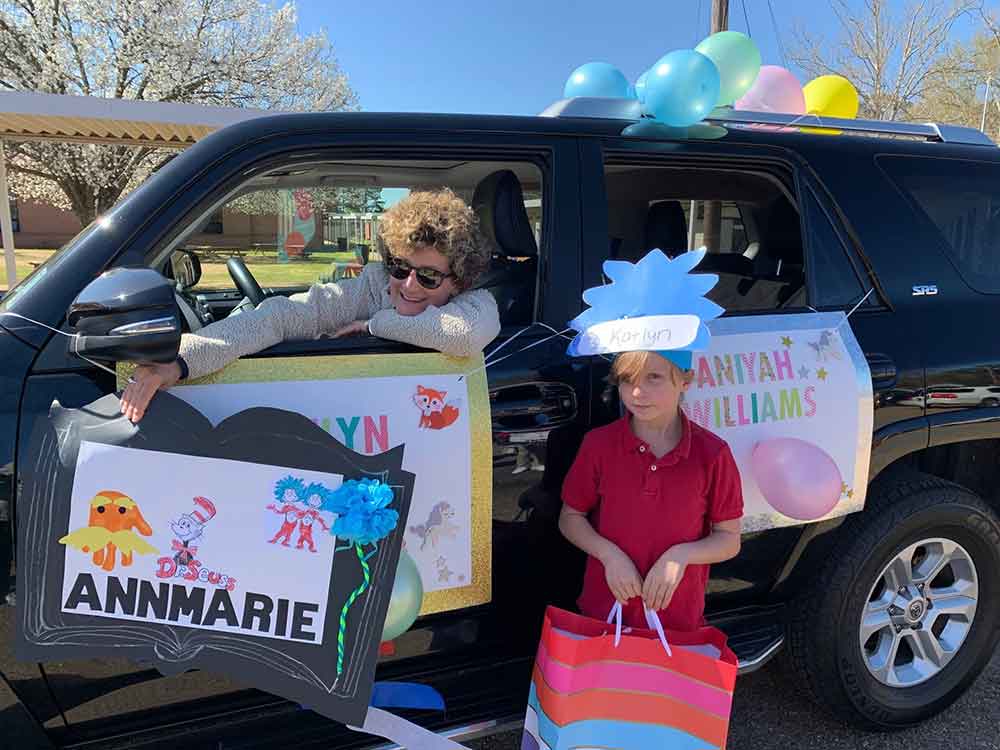 Last year, Drax partnered with the United Way of Northeast Louisiana to introduce the Pen Friends program to elementary schools in Morehouse Parish as part of the company's commitment to supporting education and skills development.
Drax Communications Officer Annmarie Sartor says, "It's incredibly rewarding to know we are addressing and helping to improve the reading level of children in our Drax-Morehouse community. I hope we can expand the program next school year to help even more children with their reading and writing."
The Pen Friends program is part of United Way's "READ.LEARN.SUCCEED." initiative which aims to improve children's literacy skills and increase social mobility. The program was introduced this school year at Delta and Morehouse Elementary Schools and offers second and third grade students the opportunity to exchange letters with volunteers as a way to practice their reading and writing. Each month, participating students receive a letter and a packet filled with books, activities, and other educational tools to aid their learning.
The program was initially developed by United Way in 2013 to tackle the issue of children falling behind their expected reading grade level. Drax has extended the program to Morehouse Parish, as part of the company's focus on improving education in local communities.
Drax Regional Controller Rob Whitten adds, "It was such a great opportunity to be a part of the Pen Friends program in Morehouse Parish. Being able to meet our pen friends at the school and see all the other children who took part was a fantastic experience. They were an impressive, polite and appreciative group and I hope they enjoyed the program as much as we did!"
Active Energy (AEG), an international biomass based renewable energy business, has announced Player Design, Inc. (PDI) has received the relevant permitting for the construction and operation of a CoalSwitch manufacturing facility at PDI's site in Ashland, Maine…
Subscribe to Our Newsletter
Wood Bioenergy News Online hits the inboxes of subscribers in the wood-to-energy sectors.
Wood Bioenergy is published and delivered worldwide 6 times per year. Free to qualified readers in the U.S. Subscribers outside the U.S. are asked to pay a small fee.
Complete the online form so we can direct you to the appropriate Sales Representative.