Bandit Celebrates Expansion With Ribbon Cutting
Bandit Industries, Inc. celebrated the acquisition of a facility in Mount Pleasant with a ribbon cutting ceremony on April 5th. This facility, formerly owned by Burch Tank, is situated on twenty-four acres with 60,000 sq. ft. of manufacturing space.
"These buildings and this property will be so instrumental in growing our company as we continue to ramp up to meet the growing demand for our products," stated Bandit's CEO Jerry Morey during his onsite speech at the ceremony. The goal of this location is to draw employees from a further distance away to accommodate the current need for new employees. The proximity to the highway also serves as an additional convenience for accessibility.
Currently, the location includes Bandit's electrical team, consisting of wiring harnesses for all Bandit products, as well as production of components for the whole tree chipper and horizontal grinder product lines. Future plans include moving the rebuild department from the main headquarters—which specializes in the refurbishment and service of existing Bandit machines. "The primary facility of this site is ideal for producing one of our major product lines, we will be adding a new paint room before we move a line here," Morey added.
A variety of attendees ranging from Bandit employees, community members, elected officials, and more showed up for the ceremony and spoke at the event. Local Mount Pleasant radio station 95.3 CFX was also live on location and promoted current job opportunities.
2023 marks Bandit's 40th anniversary, and became an employee-owned company (ESOP) in 2018. During his speech, Morey briefly talked about how Bandit became an ESOP, "we initially looked at selling to another manufacturing company and then an investment banking company, but backed out of those offers over concerns for our employees and the future of the company." Over the next couple of years, Bandit will likely need an additional 200 employees and hope to fill 95 open positions by the end of 2023.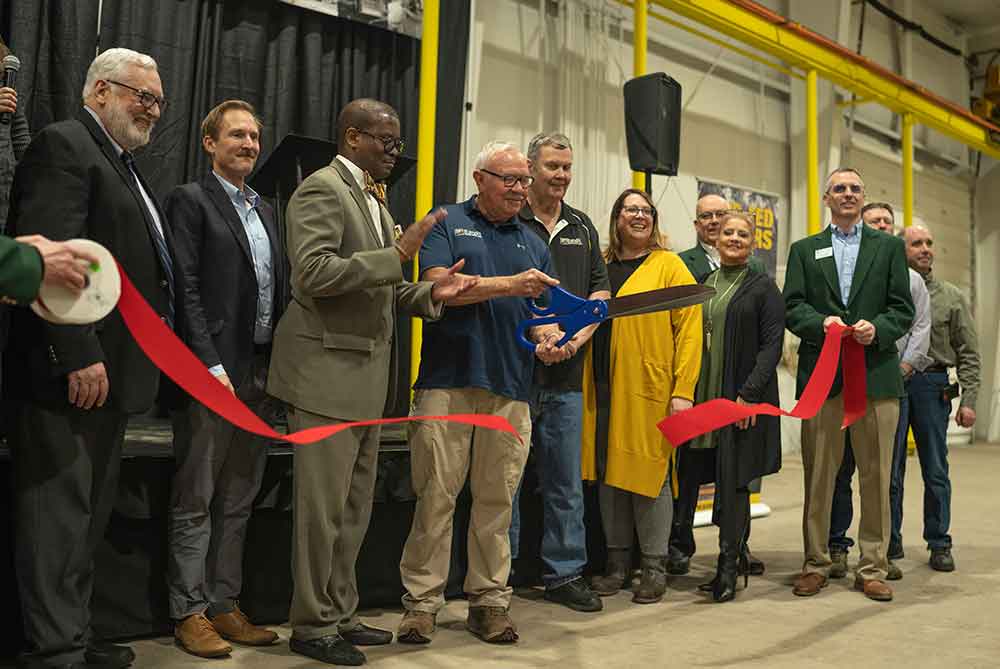 In addition to the new Mount Pleasant facility, Bandit invested an additional $14 million throughout 2022, conducting several expansions at their main campus, including adding a new 80,000 sq. ft. steel room with new cutting and machining equipment and robots. When added together, the total manufacturing space across all Bandit locations equals 560,000 sq. ft.
Active Energy (AEG), an international biomass based renewable energy business, has announced Player Design, Inc. (PDI) has received the relevant permitting for the construction and operation of a CoalSwitch manufacturing facility at PDI's site in Ashland, Maine…
read more
Subscribe to Our Newsletter
Wood Bioenergy News Online hits the inboxes of subscribers in the wood-to-energy sectors.
Wood Bioenergy is published and delivered worldwide 6 times per year. Free to qualified readers in the U.S. Subscribers outside the U.S. are asked to pay a small fee.
Complete the online form so we can direct you to the appropriate Sales Representative.