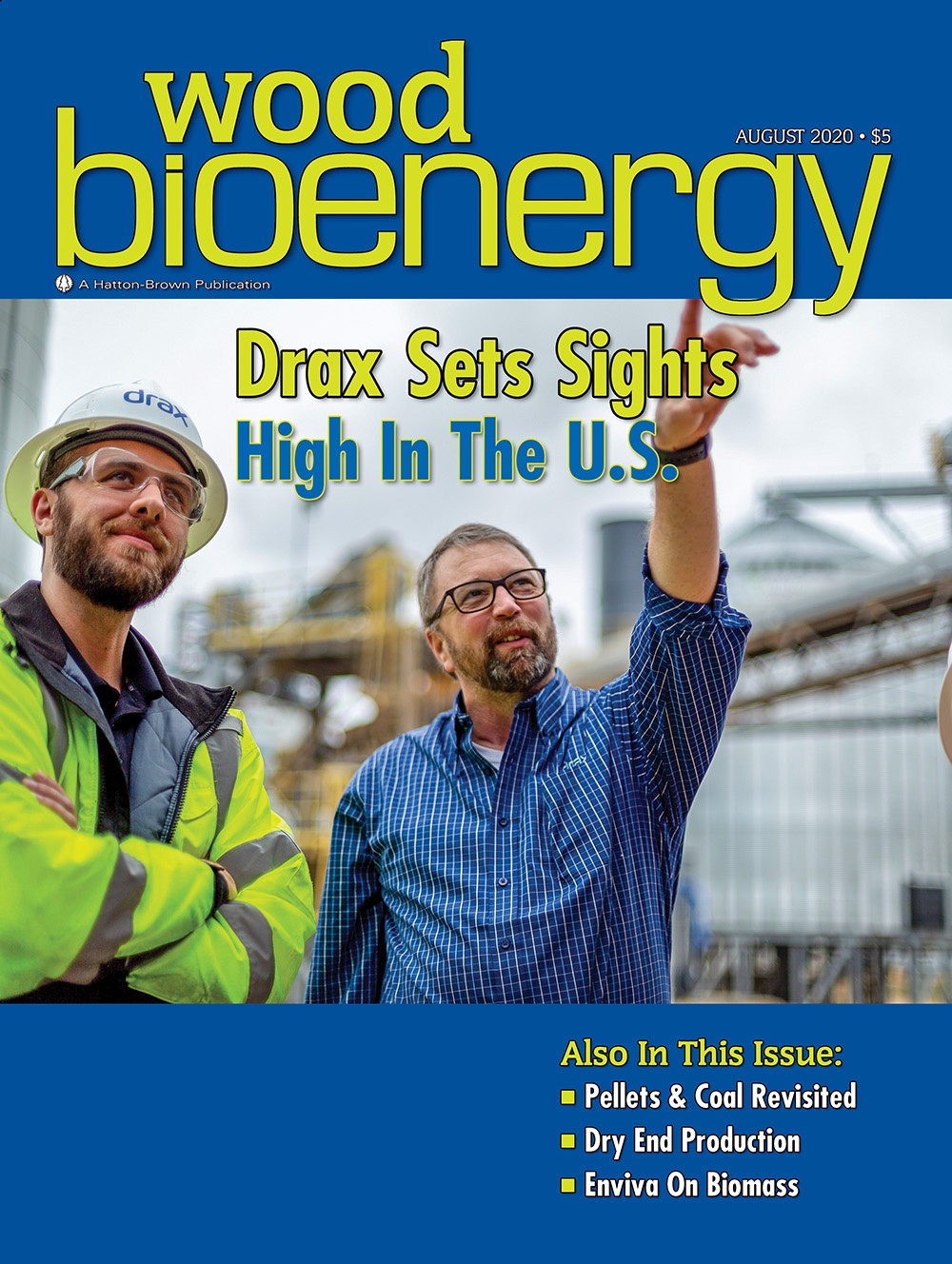 From the Editors
Cover Story
In the News
4FRI: Election Antics With Phase 2 Pending
Drax, Mitsubishi Team Up On Carbon Capture
Seedling Program Continues To Grow
FortisBC Will Provide Renewable Natural Gas
Coal FIRST Initiative Could Include Biomass
Loggers Seek Aid From Congress
Advanced Pellets Lead Wood Energy Discussion
This article is the third in a three-part series reviewing the speaking sessions during the sixth Wood Bioenergy Conference & Expo held March 10-11 at the Omni Hotel at CNN Center in Atlanta and hosted by Wood Bioenergy magazine. The seventh Wood Bioenergy Conference & Expo will be held March 29-30, 2022 in Atlanta.
A Decarbonized Future: With Wood Pellets
As the consequences of climate change accelerate and become increasingly costly, policies aimed at controlling carbon dioxide emissions from the combustion of fossil fuels will also accelerate and become increasingly aggressive.
Article by William Strauss, president, FutureMetrics
Dry End Production
BE&E SMART Floors
Brunette SmartVIBE Conveyor
MoistTech Measurement Sensors
Schutte/Graf Mill
Product News
Forbes Is Sole Owner Of Brunette Machinery
Malwa Impresses Graanul Invest
From the Editors: Coming To Grips With No Place To GO
Now we know what Irving Berlin meant when he wrote "There's No Business Like Show Business." As we remain mired in a seemingly perpetual state of isolation, we're missing show business more and more, and realizing how much we had take it for granted.
I'm not talking about musicals and theater as Berlin was, but rather all of the conferences and expos that have been – shall I repeat it – cancelled. These announcements of another show yet cancelled have been coming across the email with more regularity than those scams that want you to share in a million dollars left in someone's unclaimed estate.
We can very much relate to the organizers of these events as they hold out until the last possible moment (hoping for a miracle). We've had two experiences: One was with our Wood Bioenergy Conference & Expo held in Atlanta in mid-March just as the pandemic hit. To say we squeezed that one in doesn't do justice to how tight it was.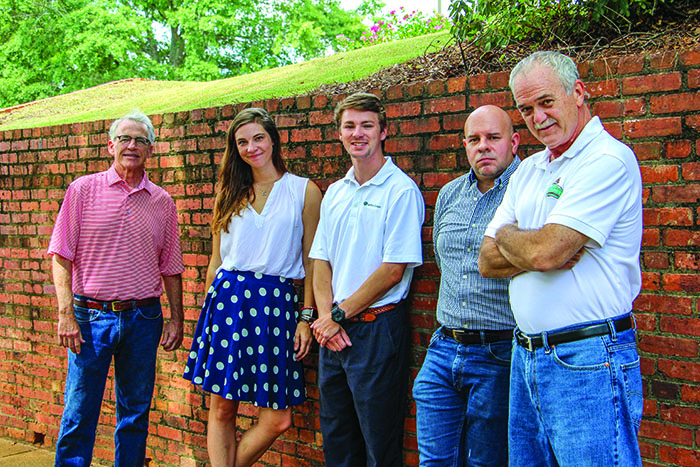 From Left: Rich Donnell, Editor-in-Chief; Jessica Johnson, Senior Associate Editor; Patrick Dunning, Associate Editor; David Abbott, Senior Associate Editor; Dan Shell, Senior Editor
Even as we were in the middle of that event, we were wondering if another show we do – the Timber Processing & Energy Expo, which is a bigger machinery show geared toward building products manufacturing, held in Portland, Oregon – just might be the first show out of the gate come late September. It never stood a chance. We announced its cancellation the first of July and noted the next one would be in September 2022 as scheduled.
My heart goes out to those who are full-service event providers – the companies and their employees who handle the moving in and moving out and all of the other logistics. And what about the audio-visual technicians for these conferences? Where are they now?
Something else you've surely noticed is the byproduct of these cancelled in-person events and conferences: the onslaught of the virtual event. There is a role for these especially with smaller conferences. We were approached about considering one for our larger machinery expo in Portland, but it was too late in the game and frankly we'd like to see one or two other big events pull these off before we test those waters.
Our gut feeling is that when the day comes where we can move freely about the public domain and can enter a venue without fear of contamination, that we will cherish the face-to-face encounter once again, standing around in a close knit circle at a booth and talking business or just catching up with each other's families, seeing the expressions on everybody's faces.
We miss going to trade shows and setting up our booth and talking to hundreds of people each day. We're missing those gatherings more than we could have imagined. But who could have imagined this?
Cover Story: Drax Sets Sights High In U.S.
EDITOR'S NOTE: Matt White was named Senior Vice President of Drax Biomass on January 6, 2020, coming from a chemical and logistics provider to the oil industry where he was director, Manufacturing & Engineering. The bulk of White's career has been in manufacturing management, helping organizations to grow, adapt to change and increase safety and efficiency by developing high-performing teams. He holds a Bachelor of Science in Mechanical Engineering from Rose-Hulman Institute of Technology. Wood Bioenergy posed a few questions to White as he settles into his leadership role over Drax Biomass operations in the U.S., based in Monroe, Louisiana.
Wood Bioenergy: To say that you've encountered challenges you didn't anticipate upon being named Senior VP for Drax Biomass would be a great understatement. Can you address how Drax Biomass reacted to the pandemic initially and how things have progressed?
Matt: In a crisis, people come first. The safety and well-being of our employees is critically important at all times, not just through the pandemic, and the team has been very successful and diligent in working together to promote a safe working environment. We have processes in place to ensure people are working safely and socially distancing when they're at any of our facilities so as not to spread the virus and we're in contact with our partners throughout our supply chains to ensure they're doing the same.
Wood Bioenergy is published and delivered 6 times per year tosubscribers worldwide. Readership includes corporate executives, mill ownership, mill management, logging contractors and equity venture interests. Wood Bioenergy is FREE to qualified readers.
Canada-based biomass carbonization technology provider Airex Energy Inc. announced it has concluded a Series B funding round valued at $38 million Canadian, which Airex Energy states will fast-track its growth initiatives, including a Québec biochar project tying in with its partnership with France-based environmental quality developer, Suez, which aims to significantly boost biochar production in…
Astec has announced Bejac Corp., a heavy equipment dealer with 10 locations, will represent the Peterson line of forestry and environmental recycling equipment in California and Arizona. Bejac, founded in 1953 operated as an underground pipeline contracting business until 1985 when the company pivoted to the heavy, specialty equipment sector…
Valmet will be converting Helen Ltd.'s coal-fired district heat boiler to bubbling fluidized bed (BFB) combustion to enable wood pellet firing at the Salmisaari 'A' power plant in Helsinki, Finland. The conversion promotes the company's goal of phasing out coal, while at the same time strengthening the construction of a sustainable energy system…
Subscribe to Our Newsletter
Wood Bioenergy News Online hits the inboxes of subscribers in the wood-to-energy sectors.
Wood Bioenergy is published and delivered worldwide 6 times per year. Free to qualified readers in the U.S. Subscribers outside the U.S. are asked to pay a small fee.
Complete the online form so we can direct you to the appropriate Sales Representative.