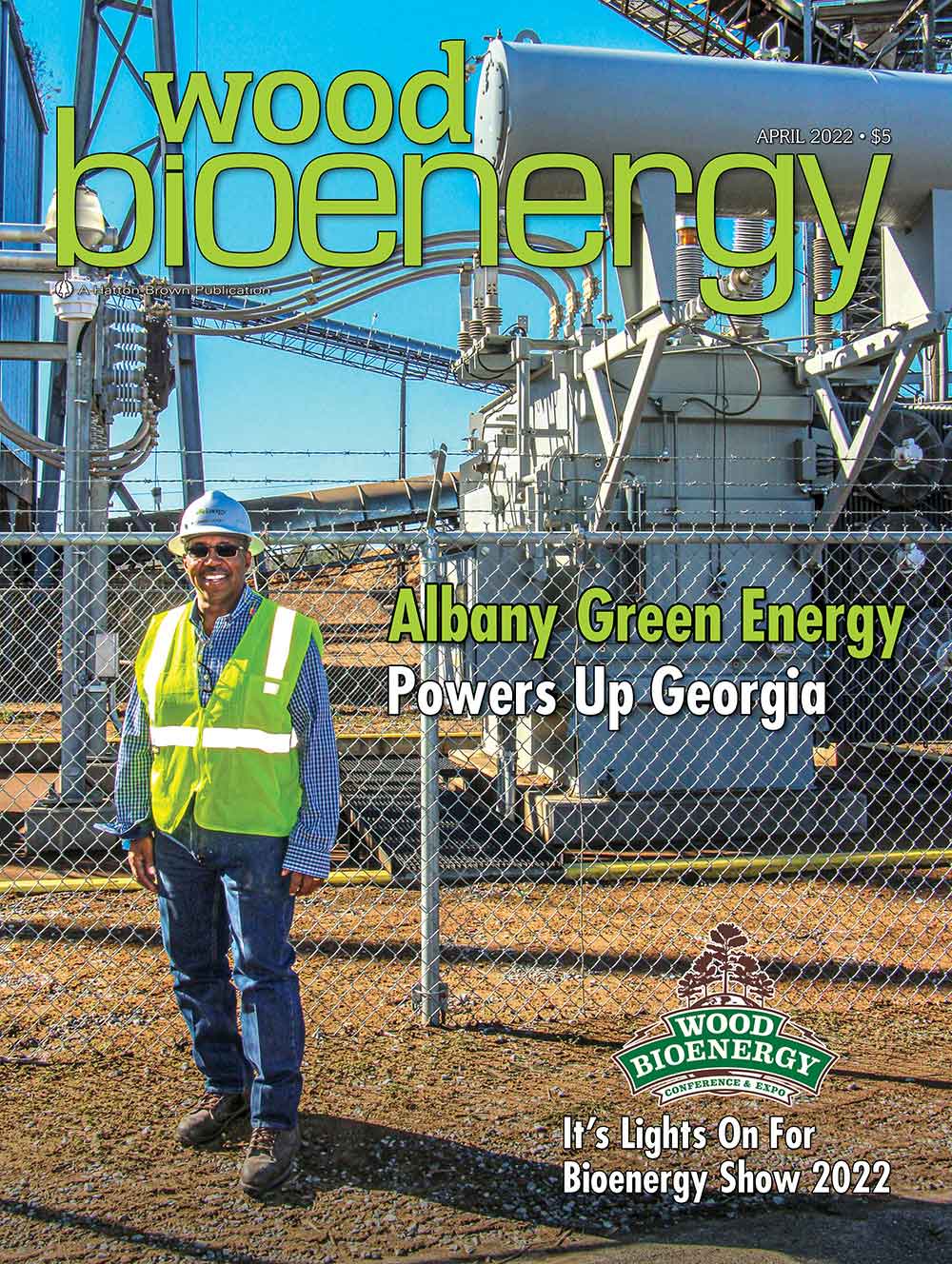 From the Editors
Cover Story
In the News
Origin Materials Plans Facility
NewLife Secures Additional Funding
Enviva Rides Wave Of Momentum
FRC Purchases Land Management
Canfor Sells Sawmill, Piece Of Forest Tenure
Chunk Of Timberland Sold In U.S. South
Resolute Purchases Nearby Cogen Facility
Alabama Seeks New Weight Limits
Asset Firm Sells Acreage To Rayonier
Wood Bio Conference Gears Up For Atlanta
Twenty-eight experts will deliver presentations during the Wood Bioenergy Conference & Expo to be held March 29-30 at the Omni Hotel at CNN Center in Atlanta, Georgia. More than 50 exhibitors of equipment and technologies will also participate. Visit bioenergyshow.com.
Bioenergy 2022
EDITOR'S NOTE: The following companies submitted both advertised in the Wood Bioenergy April 2022 issue and exhibited at Bioenergy 2022.
BANDIT
BID GROUP
BIOMASS EQUIPMENT & ENGINEERING
EVERGREEN ENGINEERING
FAGUS GRECON
HURST BOILER
MID-SOUTH ENGINEERING
MOISTTECH
NESTEC
Father-Son Duo Keeps On Chippin'
COMMERCE, Georgia – More often than not, logging is a profession passed down from one generation to the next, and usually when the next generation is still young. That only happens because men like David McClure, 83, serve as mentors to those who come after them.
Article by Patrick Dunning, Associate Editor, Wood Bioenergy
Product News
FLAMEX Names Thomas As President
Price, Daniels Assume Evergreen CEO Roles
Turun Seuden Orders Heating Plant
LOTS Group Acquires Bellwether Forest Products
Sellick Equipment Names President
Software Manager Loads, Inventory
It feels like a fever dream, doesn't it? That once we all gathered together in places and shook hands with industry colleagues? But it wasn't a dream at all. It was real, and it was the 2020 Wood Bioenergy Conference & Expo. The North Tower of the OMNI at CNN Center in downtown Atlanta was abuzz with all of the industry's brightest. Executives from major producers were mingling around with equipment and technology suppliers from around the globe.
Then the world went haywire. But as the woody biomass, renewable energy industry is always evolving— so is the science behind infectious diseases. The world is seemingly putting itself back together after these unprecedented times in this "new normal." (Gosh, when are the cliches going to stop?!) With a new normal, and a even-numbered year, comes the Wood Bioenergy Conference & Expo, a conference and expo brought to you by the staffs of Wood Bioenergy magazine and Georgia Research Institute.
The big three of the North American industrial wood pellet landscape, Enviva, Drax and Fram, will all send executives to participate in conference as they have always done. We're grateful to see them, since for the most part they have had an open door policy for our editorial staff's tape recorders and cameras. We look forward to visiting their plants on the horizon and filling the pages of this magazine with their insights and manufacturing excellence. Afterall, our own Jessica Johnson is the industrial wood pellet queen having been in more facilities in North America than anyone else. It is a crown she wears with pride.
Industrial wood pellets won't be the only topic of conversation dotting the aisles of the Bioenergy Conference. Back again for an encore is William Strauss of Future- Metrics, with a message that always includes the possibility of the coal industry being maintained if you simply threw a little wood mix into the process. We've always thought Dr. Bill was on to something, but now more than ever as the world is turning its eye to renewable energy, it feels like it is woody biomass's time to shine.
Well, shine in its own right while also attracting the attention of groups like the Dogwood Alliance. Some might remember when the group had protesters outside of the OMNI in downtown Atlanta some years ago during our conference. Standing in front of the College Football Hall of Fame, blocking the entrance to beloved Southern fast-food chain Chick-Fil-A, decked out in posters, these protestors did nothing but reinvigorate this industry.
Bring it on Dogwood—we're here to stay and as this issue's cover story can attest, "Wood is good." And well, isn't it time "Georgia wood makes Georgia power" become more than just a marketing slogan, but a true way toward a net zero world where "North Carolina wood makes North Carolina power" or "Washington state wood makes Washington state power"?
It's nice to see y'all again—in person. Hopefully without uneducated posters.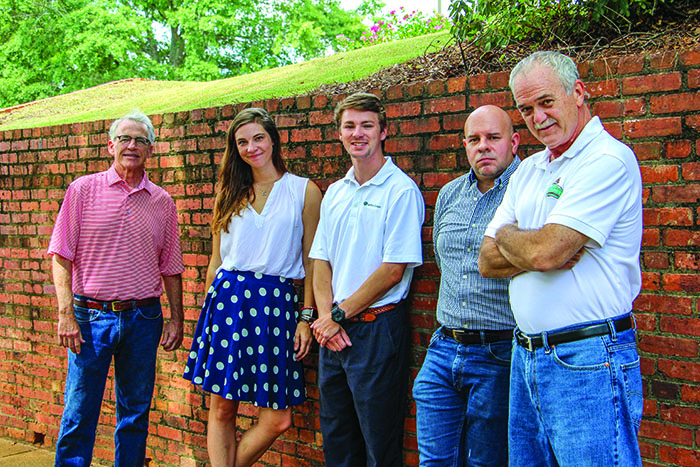 From Left: Rich Donnell, Editor-in-Chief; Jessica Johnson, Managing Editor; Patrick Dunning, Associate Editor; David Abbott, Senior Associate Editor; Dan Shell, Senior Editor
Cover Story: Albany Green Energy Powers Up Georgia
Article by Jessica Johnson, Managing Editor, Wood Bioenergy
ALBANY, Georgia – Biomass power plants have faced more challenges in the U.S. compared to other options for woody biomass utilization, such as industrial pellet production where plants are adding capacity as demand overseas rises. While standalone biomass power plants have been built in recent years, some have closed thanks to the country's fluctuating political climate and ever-changing energy and fuel pricing structure. For reasons beyond the industry's, woody biomass has never gotten the love and attention solar and wind have in this country under the keyword "renewable."
But, there's one plant that changes that tune, Albany Green Energy (AGE): A biomass power plant in south Georgia that sells 52 MW to Georgia Power. And will for the next 19 years. The Georgia Public Service Commission wanted to see renewable energy come into their grid, and AGE is able to fulfill that desire.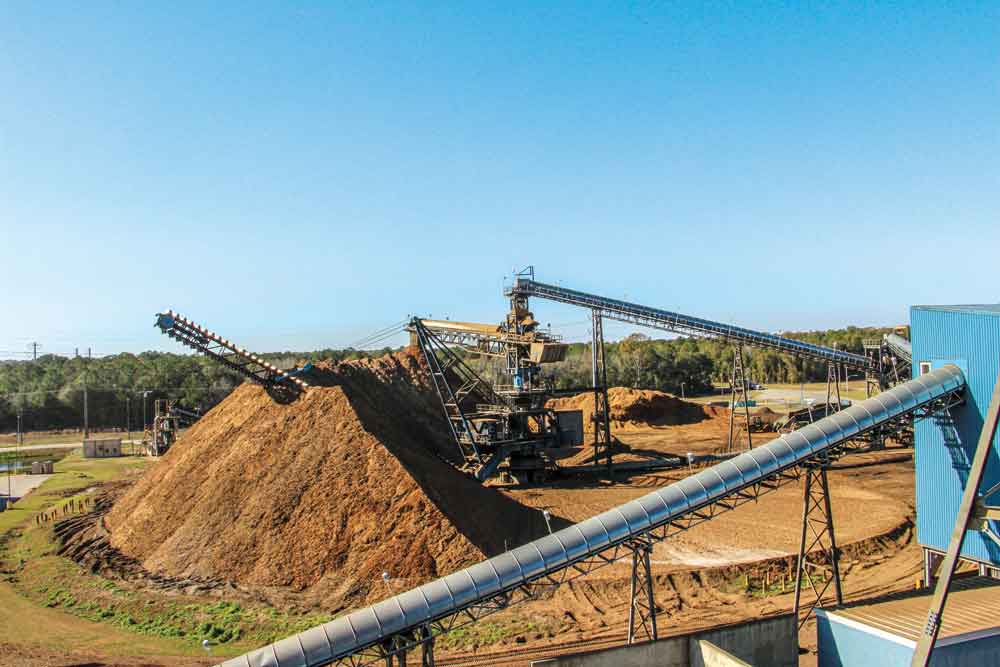 The plant is also helping to support the U.S. Marine Corps. renewable energy goals, by selling them steam to power their base in Albany over the next 23 years. AGE is also selling steam to Proctor & Gamble's adjacent manufacturing facility for the next 19 years.
Plant Manager James Luckey, a product of the nuclear Navy and who had experience in other biomass power plants, joined the team as Plant Manager halfway through the construction by previous owner Exelon. For Luckey, having worked in both coal and biomass power plants over his career, he says he saw where coal was heading, and thanks to the facility's long-term contracts there was a certain security that was incredibly attractive.
Wood Bioenergy is published and delivered 6 times per year tosubscribers worldwide. Readership includes corporate executives, mill ownership, mill management, logging contractors and equity venture interests. Wood Bioenergy is FREE to qualified readers.
Canada-based biomass carbonization technology provider Airex Energy Inc. announced it has concluded a Series B funding round valued at $38 million Canadian, which Airex Energy states will fast-track its growth initiatives, including a Québec biochar project tying in with its partnership with France-based environmental quality developer, Suez, which aims to significantly boost biochar production in…
Astec has announced Bejac Corp., a heavy equipment dealer with 10 locations, will represent the Peterson line of forestry and environmental recycling equipment in California and Arizona. Bejac, founded in 1953 operated as an underground pipeline contracting business until 1985 when the company pivoted to the heavy, specialty equipment sector…
Valmet will be converting Helen Ltd.'s coal-fired district heat boiler to bubbling fluidized bed (BFB) combustion to enable wood pellet firing at the Salmisaari 'A' power plant in Helsinki, Finland. The conversion promotes the company's goal of phasing out coal, while at the same time strengthening the construction of a sustainable energy system…
Subscribe to Our Newsletter
Wood Bioenergy News Online hits the inboxes of subscribers in the wood-to-energy sectors.
Wood Bioenergy is published and delivered worldwide 6 times per year. Free to qualified readers in the U.S. Subscribers outside the U.S. are asked to pay a small fee.
Complete the online form so we can direct you to the appropriate Sales Representative.