We've followed the Arizona wildfire and forest health issues closely for almost 20 years in our timber industry publications and in Wood Bioenergy. Disastrous and record-setting wildfires in 2002 and 2011—among the many lesser damaging conflagrations experienced every fire season—helped set the U.S. Forest Service (FS) on a course to address timberland conditions in the state that are ripe for devastating wildfires in many areas of the state.
Forest restoration efforts to help areas recover and reduce catastrophic wildfire risk in the region took a big step forward in mid April when the FS signed off on a final environmental impact statement approving restoration activities on 586,000 acres of the Coconino and Kaibab national forests in Arizona, including thinning, prescribed burning, watershed and road maintenance, grassland, spring and stream channel restoration, and habitat improvements. The projects are part of the groundbreaking 4 Forest Restoration Initiative (4FRI) that seeks to restore millions of acres of forestland in the region.
Critical to the 4FRI's long-term success is the development of markets for low-grade material such as produce. This issue features biomass power producer Novo BioPower in Snowflake, Ariz., which started up in 2008, faltered through the downturn and has now been re-started by a local entrepreneur.
Bob Worsley—who sustained major property damage in 2002's Rodeo-Chediski fire—led the development of what was initially the Snowflake White Mountain power plant, a 27 MW operation owned by Renegy. After the facility was closed in March 2013, Worsley led a local group in acquiring it and re-starting it by August that year.
Such operations are critical in a state where the forest products industry almost disappeared after federal timber sale cutbacks in the '80s and '90s due to old-growth and spotted owl controversies. It's truly unfortunate to see it took a series of disastrous wildfires to force a policy reversal on managing forests in the region.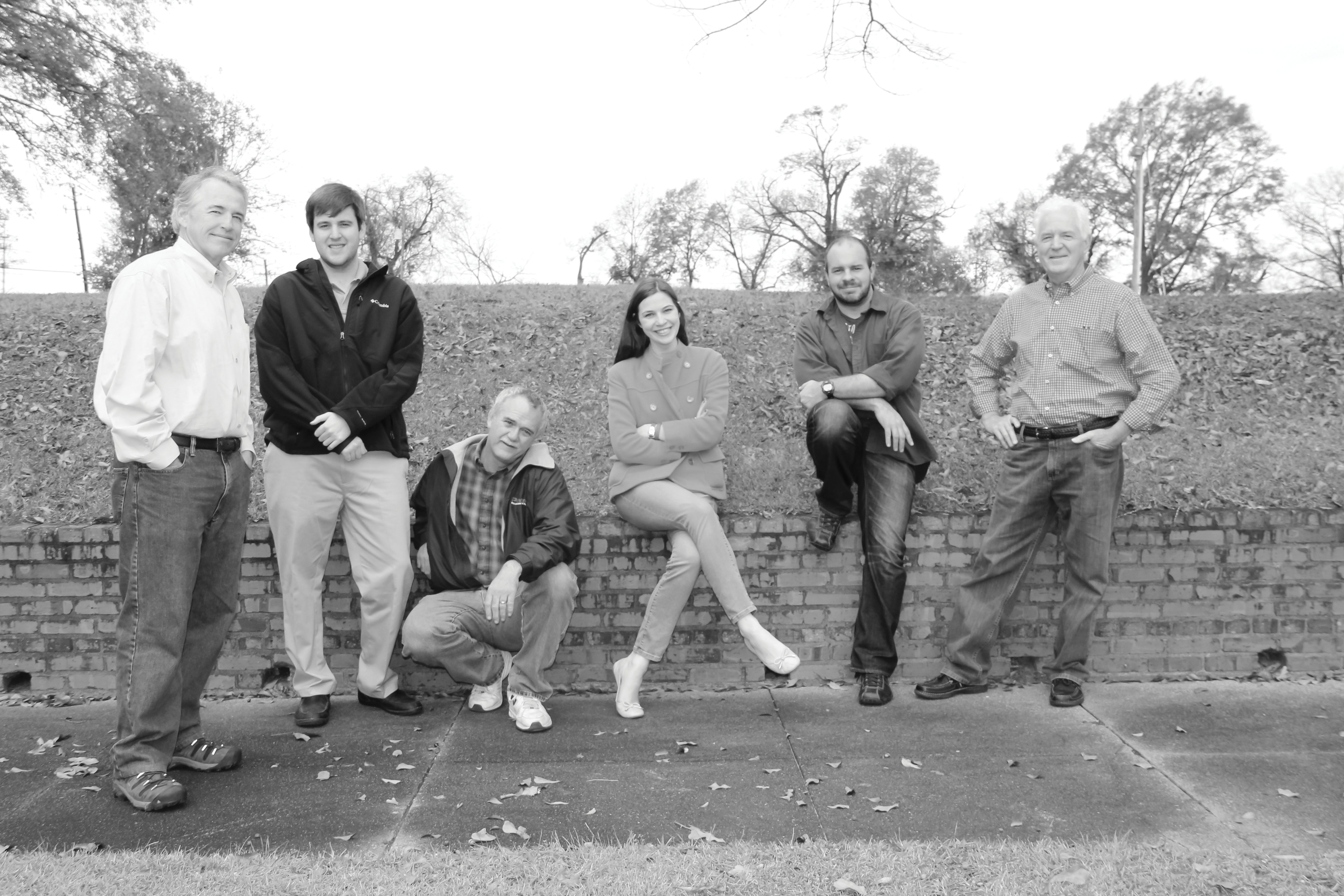 From Left: Rich Donnell, Editor-in-Chief; Jay Donnell, Associate Editor; Dan Shell, Western Editor; Jessica Johnson, Associate Editor; David Abbott, Senior Associate Editor; David (DK) Knight, Co-Publisher/Executive Editor
(As an activist once said, city dwellers or retirees who move to the woods to get "closer to nature" quickly change their minds about opposing good timber management practices when standing in front of a million-dollar home with an $8 garden hose as a wildfire races toward them.)
Companies like Novo BioPower and Good Earth Power Arizona, which is working a large stewardship program restoring hundreds of thousands of acres, are making investments in local infrastructure to utilize the variety of raw materials coming from restoration projects.
Due to transportation costs, wood bioenergy production projects are most efficient when operating as close as possible to raw material sources. A big part of the solution when it comes to the question of restoring Arizona forests, wood bioenergy is also a local solution—in this case and many others.
This issue's other cover story, Seneca Sustainable Energy in Eugene, Ore., is also a local success: Longtime lumber manufacturer builds the Northwest's newest and cleanest-running biomass combined heat and power plant that started up in 2011.
When negotiating a power purchase agreement, Seneca had several options, but decided to sell to a local power utility with residential customers who live in nearby neighborhoods. "We felt strongly that if it was produced locally it should stay local," says Seneca Sustainable Energy's Todd Payne, who adds that officials with the Eugene Water & Electric Board also view the plant as a major local asset in case of a regional power emergency.
The Novo BioPower and Seneca Sustainable Energy feature articles are both prime examples of wood bioenergy solutions with major local support and positive outcomes— and both underline the importance of keeping it local.