Funny how certain segments of the wood energy industry run hotter than others at certain times, at least from our perspective. Certainly it's our responsibility to report on what is hot and not try to force something else on the reader, if it isn't there.
We're referring specifically to our bread-and-butter stories on new project installations, where we travel to the site, interview the operations team, comb through the mill, take a few photos and write and publish an article about it. Not to brag (okay, we're bragging), but we do this better than anybody. For decades we've done the same kinds of articles "from the field" in our other wood industry magazines—Timber Processing, Panel World, Timber Harvesting and Southern Loggin' Times.
From when this magazine was created in 2009 through 2012 and into 2013, it seemed like wood pellet projects—both industrial export pellet and domestic production pellet—received much of our attention as far as actually visiting the pellet facilities and writing them up. But that trend has changed dramatically.
Hello wood-based biomass power generation plants!
This issue, as you've already noticed on the cover, features Nippon Paper Industries USA's new $85 million, 20 MW cogeneration facility at its pulp and paper manufacturing complex in Port Angeles, Wash. At peak power the facility will require 140,000-170,000 tons of biomass annually.
Our previous issue, February, featured the greenfield $500 million, 100 MW Gainesville Renewable Energy Center in Gainesville, Fla. It will use 1 million tons of woody biomass annually.
In our December 2013 issue, the lead story was ReEnergy Holdings' $34 million retrofit (coal-to-wood) Black River 60 MW facility at the Fort Drum U.S. Army post near Watertown, NY.
Going back to our October 2013 issue, we showcased the Piedmont Green Power greenfield $210 million, 53 MW biomass plant in Barnesville, Ga. The facility is using in excess of 500,000 tons of wood residue annually.
And even back in our August 2013 issue, we featured the upgraded Vaskiluodon Voima power plant at Vaasa, Finland on the coast of the Baltic Sea.
This series of articles confirms two things to us: 1) wood biomass power is indeed taking hold; and 2) we'll travel anywhere to write about it—from the Northwest U.S. to the Northeast U.S. to the Southern U.S., to Northern Europe.
Of course trends change, and we're sensing that another new wave of wood pellet facilities is coming on. We look forward to doing those articles as well.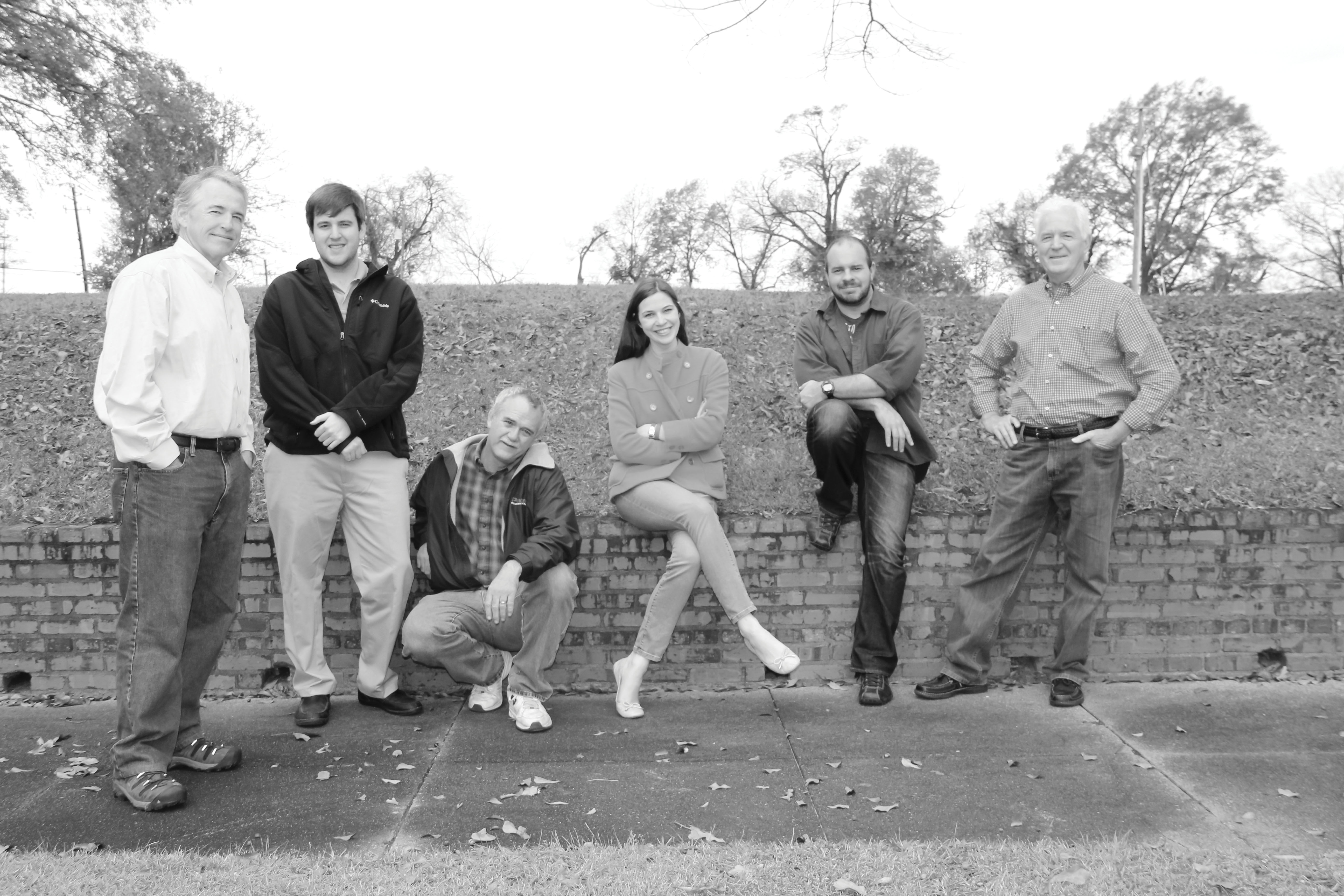 From Left: Rich Donnell, Editor-in-Chief; Jay Donnell, Associate Editor; Dan Shell, Western Editor; Jessica Johnson, Associate Editor; David Abbott, Senior Associate Editor; David (DK) Knight, Co-Publisher/Executive Editor