This Drum Dryer Will Get Your Attention
Brazil particleboard manufacturer Berneck S.A. is implementing what is believed to be the world's largest drum dryer—36 m long and a diameter of 7.8 m—at its plant in Curitibanos, Santa Catarina. Dieffenbacher is supplying the drum dryer as well as an 84 MW energy system.
The grate of the 84 MW energy system will have a size of 106 m². The drum dryer, at 155% material moisture, will achieve a throughput of 43 tonnes per hour.
Headquartered in Araucária in the Brazilian state of Paraná, Berneck S.A. specializes in MDP, MDF and HDF production.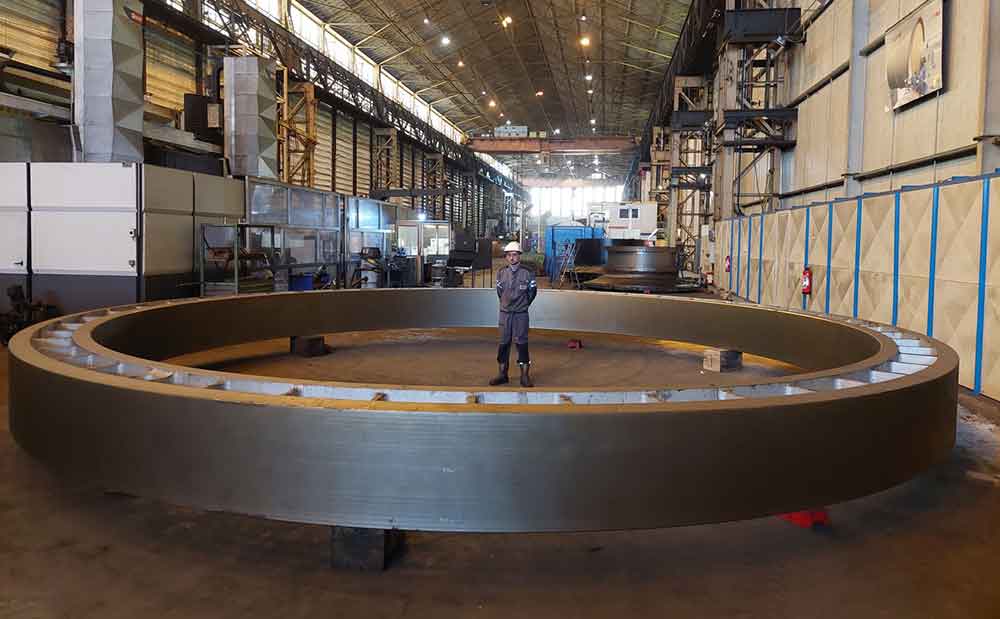 Released in September, the "National Report on Sustainable Forests, 2020" from the U.S. Dept. of Agriculture (USDA) and Forest Service (FS) shows both good and challenging trends as the nation's forestland owners seek sustainable ownership and management options. The fourth such effort since 1997, the report is 60 pages…
U.S. Dept. of Agriculture's Forest Service announced a Notice of Proposed Rulemaking (NPRM) that would allow the agency to consider proposals for potential carbon capture and sequestration projects on national forests and grasslands. This proposal would harmonize the framework between the federal government's two largest land managers by aligning with regulatory structures already…
In late October Highland Grenada, LLC, an affiliate of Highland Pellets, LLC, announced the pending purchase of the former Georgeia-Pacific OSB mill site to build a new export pellet plant. According to news reports, the new plant will be a "replica" of Highland Pellets'…
Subscribe to Our Newsletter
Wood Bioenergy News Online hits the inboxes of subscribers in the wood-to-energy sectors.
Wood Bioenergy is published and delivered worldwide 6 times per year. Free to qualified readers in the U.S. Subscribers outside the U.S. are asked to pay a small fee.
Complete the online form so we can direct you to the appropriate Sales Representative.