This Drum Dryer Will Get Your Attention
Brazil particleboard manufacturer Berneck S.A. is implementing what is believed to be the world's largest drum dryer—36 m long and a diameter of 7.8 m—at its plant in Curitibanos, Santa Catarina. Dieffenbacher is supplying the drum dryer as well as an 84 MW energy system.
The grate of the 84 MW energy system will have a size of 106 m². The drum dryer, at 155% material moisture, will achieve a throughput of 43 tonnes per hour.
Headquartered in Araucária in the Brazilian state of Paraná, Berneck S.A. specializes in MDP, MDF and HDF production.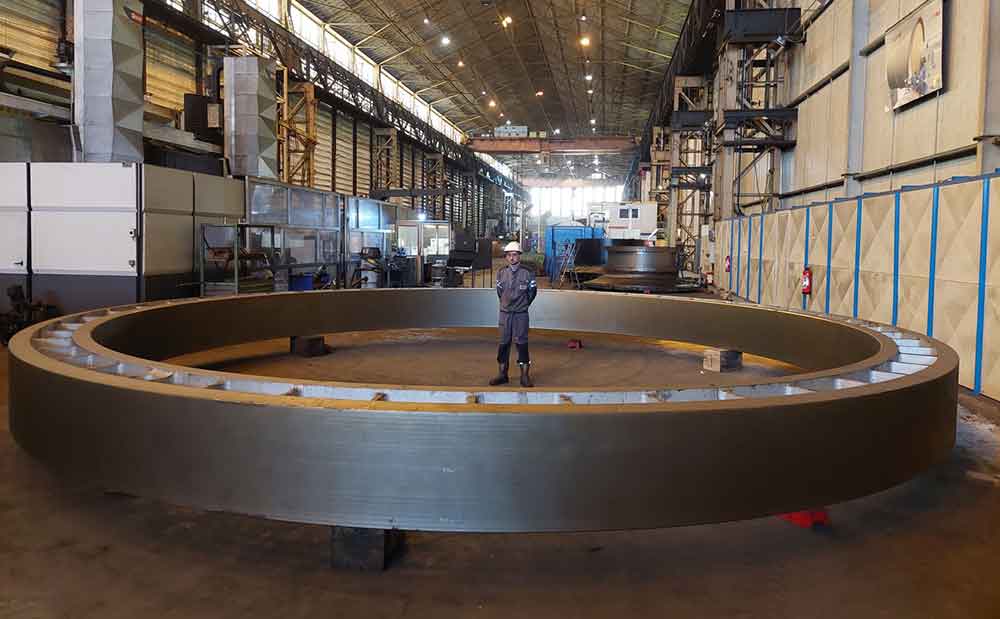 Spectrum Energy Georgia LLC plans to begin construction this summer of an industrial wood pellet facility in Adel, Ga. and expects to commission the plant 12 months later, or summer of 2024. The plant will operate at the site of an idled particleboard facility…
A group of researchers at UC Santa Barbara has shown that anaerobic processes similar to those in herd animal digestive tracts can be effective in breaking down lignin structures in biomass. A key to unlocking biomass' potential is the cost-effective breakdown of lignin that unlocks cellulose and…
Seeking to add value to residuals from two processing facilities, Aspen Wood Products is opening a new fuel pellet and animal bedding pellet mill at its headquarters in Mancos, Colo., where the company operates an aspen excelsior plant and also produces firewood, shavings and bark…
Subscribe to Our Newsletter
Wood Bioenergy News Online hits the inboxes of subscribers in the wood-to-energy sectors.
Wood Bioenergy is published and delivered worldwide 6 times per year. Free to qualified readers in the U.S. Subscribers outside the U.S. are asked to pay a small fee.
Complete the online form so we can direct you to the appropriate Sales Representative.