Pinnacle CEO Rob McCurdy Is Retiring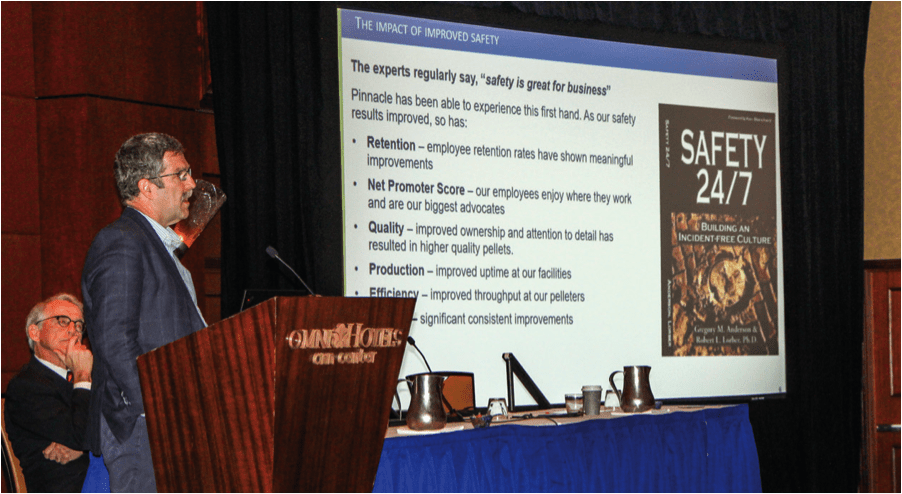 Pinnacle Renewable Energy announced that Rob McCurdy has notified the company's Board of Directors of his intention to retire as Chief Executive Officer in May.
McCurdy has served as CEO and as a member of Pinnacle's Board of Directors since 2012. He will remain in his current role until his successor is appointed. The Board has commenced a formal search process.
"The past eight years have been an exciting journey, with the addition of four pellet plants and one port, as well as expansion into Alberta and the U.S. Southeast," McCurdy says. "I am proud of the team that we have built and am confident in their ability to continue to successfully lead Pinnacle in the future."
Gregory Baylin, Chairman of the Board of Directors of Pinnacle, says, "On behalf of the Board, I would like to thank Rob for his contribution over his tenure at Pinnacle. Rob has demonstrated incredible dedication and integrity in his leadership and has played an integral role in transforming Pinnacle into one of the world's leading manufacturers of wood pellets. We wish Rob all of the best in his upcoming retirement and look forward to continuing to work with him until a successor is in place."
RELATED ARTICLES:
Pinnacle Renewable Energy To Be Acquired By Drax Group
Pinnacle Names Duncan Davies As CEO
A proposed 450,000 metric tons per year industrial wood pellet mill to be built in Adel, Ga. is still an active project with nearly all of the pieces—including financing, equipment selection and air quality permit—in place, and construction expected to begin at mid-year 2022, according to Craig Whitlock, founder and…
Anxious bidders for the Phase 2 contract that's part of the federal 4 Forests Restoration Initiative (4FRI) seeking to treat and improve forest health conditions on more than 2.5 million acres across four Arizona national forests were told to wait a while longer after U.S. Forest Service (FS) officials abruptly…
Construction has started on Drax's second satellite industrial wood pellet plant in Arkansas, this one in Russellville, Pope County, in northwestern Arkansas. Commercial operations are expected to begin at the plant in 2022. The move is part of a $40 million investment by Drax in the state…
Subscribe to Our Newsletter
Wood Bioenergy News Online hits the inboxes of subscribers in the wood-to-energy sectors.
Wood Bioenergy is published and delivered worldwide 6 times per year. Free to qualified readers in the U.S. Subscribers outside the U.S. are asked to pay a small fee.
Complete the online form so we can direct you to the appropriate Sales Representative.