Morbark Announces Brad Boehler As CEO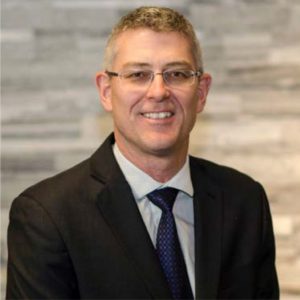 Morbark announced the appointment of Brad Boehler as the successor to current President of Morbark Holdings and Vice President of Alamo Group's Forestry and Tree Care Business Unit, Dave Herr.
Before joining Alamo Group, Boehler was president of the Skyjack Group, a Canadian manufacturer of aerial lift equipment, including scissor lifts and telehandlers. Before joining Skyjack he worked for seven years at Tigercat International.
Herr joined Morbark as a board director and became CEO in October 2016. He successfully led the company through a period of intense growth, operational improvement, acquisition, and integration of complementary businesses, including Rayco Manufacturing and Denis Cimaf, Inc., and finally, the transfer of ownership to Alamo Group in 2019.
Effingham Pellets, a subsidiary of Charles Ingram Lumber Co., plans to invest $5.4 million to establish a wood pellet operation in Florence County, SC that will produce and supply wood pellets for export sale to Europe. "We are…
Enviva reports that civil work continues at the new wood pellet production plant project in Lucedale, Miss. and at the new deep-water marine terminal in Pascagoula, Miss. Enviva expects the construction of the Lucedale plant and the Pacagoula terminal to be completed during mid-year 2021…
Despite the travel restrictions and the pandemic, the 28th European Biomass Conference and Exhibition continued in a virtual format. Over four days more than 1,550 experts from research, industry and institutions spread across 87 countries, contributed to the success of the first-ever fully virtual biomass conference and exhibition, providing more than 540 presentations and moderating a total of 65 webinar sessions…
Subscribe to Our Newsletter
Wood Bioenergy News Online hits the inboxes of subscribers in the wood-to-energy sectors.
Wood Bioenergy is published and delivered worldwide 6 times per year Free to qualified readers in the U.S. and subscribers outside the U.S. are asked to pay a small fee.
Complete the online form so we can direct you to the appropriate Sales Representative.