Europe's Largest Pellet Producer Comes To Atlanta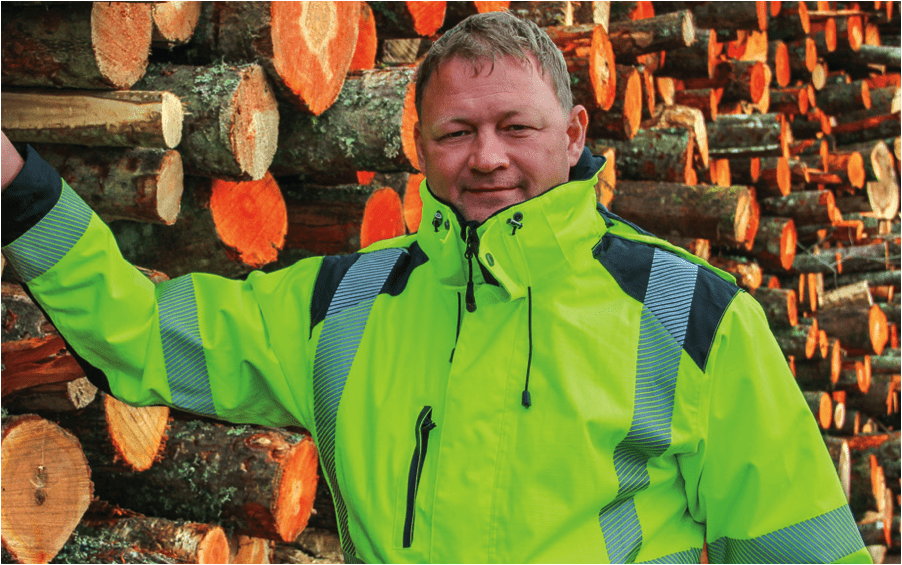 Graanul Invest, Europe's largest producer of industrial wood pellets, is bound for the Wood Bioenergy Conference & Expo, March 10-11, 2020, at the Omni Hotel at CNN Center in Atlanta. Well, not the whole company, which is based in the fashionable capital Tallin, Estonia, but its founder and CEO, Raul Kirjanen, will deliver a keynote talk following lunch on March 10.
The title of Raul's talk is "Differences on How Biomass Is Produced and Delivered in Europe Versus the U.S." Raul should know. In addition to operating multiple wood pellet plants in Europe, his company purchased the former Texas Pellets wood pellet mill in Woodville last October and also the pellet port facility at Port Arthur. Raul is a leading spokesman internationally for wood energy and biomass sustainability.
Registration is still open for the event, which will feature 25 speakers addressing a range of issues and technologies that impact wood energy. The event is hosted by Wood Bioenergy magazine.
Bruks Siwertell reports it secured a truck-receiving system order from industrial wood pellet producer Enviva for the plant at Greenwood, SC. The order includes a back-on truck dumper, with receiving hopper and…
The former bankrupt German Pellets industrial wood pellet facility in Woodville, Texas that was purchased by Estonia-based…
Utilizing major cogeneration residual, Humboldt Sawmill in Scotia, Calif. has obtained a European Biochar Certificate, the first U.S. based company to do so…
Subscribe to Our Newsletter
Wood Bioenergy News Online hits the inboxes of subscribers in the wood-to-energy sectors.
Wood Bioenergy is published and delivered worldwide 6 times per year. Free to qualified readers in the U.S. Subscribers outside the U.S. are asked to pay a small fee.
Complete the online form so we can direct you to the appropriate Sales Representative.