Bob Vermeer Guided Family Operation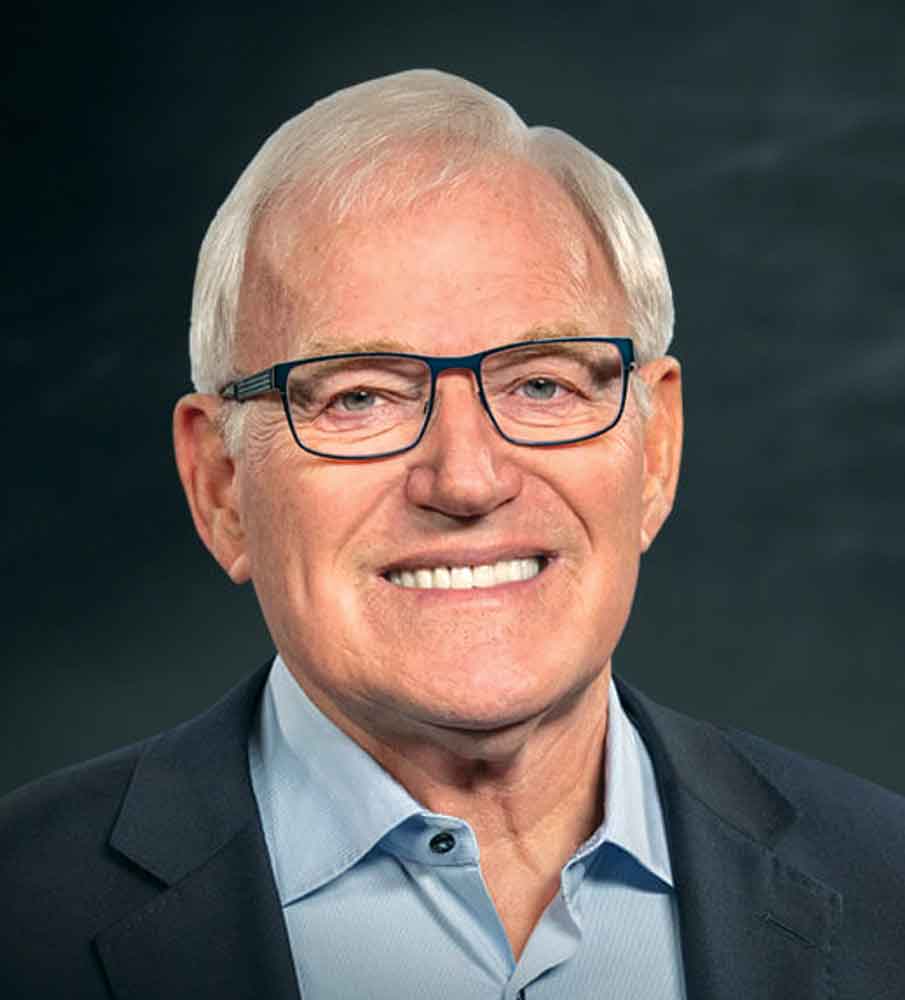 Robert "Bob" Lee Vermeer, who drove the growth of Vermeer Corp. and its line of whole tree chippers and other wood processing equipment, died on August 17. He was 78. His vibrant love of people, passion for Christ, distinct laugh and desire to put others first is what those who knew him will remember most.
Born in Oskaloosa, Iowa to Gary and Matilda Vermeer, Vermeer grew up on a family farm near Pella, Iowa where his love for the outdoors, animals and life on the farm was evident.
From an early age, he loved spending time with his parents and two siblings, Stan and Mary. They grew up watching their father and founder of Vermeer, Gary Vermeer, build a company based on values while innovating better ways to do work on the farm.
After high school, Bob attended Dordt College for a two-year degree. He transferred to Central College, graduating in 1966. His first job out of college was working at Marion County Bank, working there until 1973, eventually serving as Vice President and Director.
In 1968, Vermeer married Lois DeJong and they raised three children—Daniel, Heidi and Allison—in Pella.
Bob joined Vermeer in 1974 and held multiple roles that drove the business strategy and long-term growth of Vermeer, including as CEO beginning in 1989 and later Co-CEO in 2003. He also served as Chair of the Board from 1989 through 2014. It was during his tenure that the business grew to more than 60 countries on six continents with an amazing team of employees and products supported by hundreds of dealers around the world. On the family side, Bob was a leader in promoting succession planning to transition the business to future generations of the Vermeer family.
He was committed to countless philanthropic endeavors as President of the Vermeer Charitable Foundation. The Foundation's efforts have improved the lives of people throughout local communities, the State of Iowa and worldwide. Bob and Lois were charter and long-term members of Faith Christian Reformed Church. In 2007, the Bob Vermeer Spirit of Caring award began as a recognition of the important company culture Bob helped build. The award celebrates team members who demonstrated that culture both at work and beyond.
He is survived by his wife, Lois, three children and their spouses and nine grandchildren.
Preventive fire and explosion protection using new detection technology to identify dangerous ignition sources in and around a dryer.
Common causes of fires are heat, sparks, embers, and hot particles. One of the most efficient measures to prevent fire or dust explosion is the early identification of the ignition source…
Bruks Siwertell has expanded its product range with the introduction of the Bruks 1006.3 RT industrial mobile wood chipper. The truck-mounted chipper has a flexible design, and offers high-capacity chipping capabilities for a range of applications, like fuel chip production…
Subscribe to Our Newsletter
Wood Bioenergy News Online hits the inboxes of subscribers in the wood-to-energy sectors.
Wood Bioenergy is published and delivered worldwide 6 times per year. Free to qualified readers in the U.S. Subscribers outside the U.S. are asked to pay a small fee.
Complete the online form so we can direct you to the appropriate Sales Representative.