Bandit Announces Major Expansions
Bandit Industries plans to build three new production facilities and expand an existing plant in 2022. That is in addition to four building expansions in 2021, one that is completed and three more that are currently under construction. When all are completed, Bandit's manufacturing facilities will increase from 340,000 sq. ft. to 560,000 sq. ft.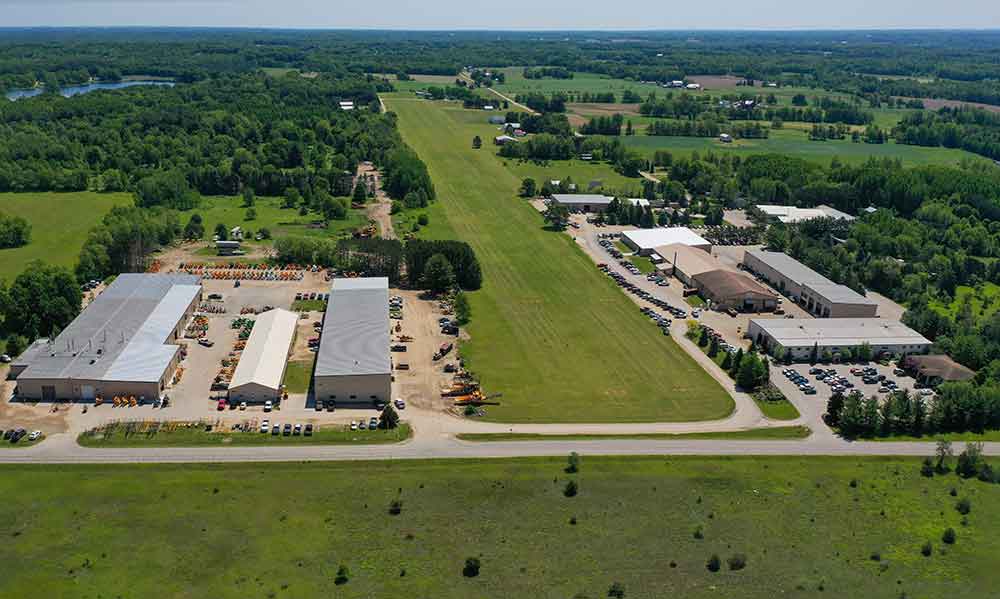 The demand for Bandit products, and the backlog, has skyrocketed to where Bandit needs to double its 2020 production, a record year for Bandit. Bandit employs 600 people, up from 450 in 2020. Bandit presently has 100 positions to fill and plans to add more employees in 2022 when the new facilities are completed.
Bandit will introduce three new products in 2022 that will add to the product demand.
As an employee-owned company, all the growth is good for the Bandit employees who have a financial interest in the manufacturer. "It is exciting to watch the enthusiasm that employee ownership brings in driving the business upward," says Jerry Morey, President, Bandit. "They are all benefiting from their success."
RELATED ARTICLES:
New From Bandit Industries: Model 1425 Track Machine
Velocys plc, a sustainable fuels technology company, announced that its proposed facility Bayou Fuels in Natchez, Miss. has been re-optimized for maximum decarbonization to a negative carbon intensity of -375g CO2e/MJ (previously -144g CO2e/MJ), abating…
Drax has agreed to a Memorandum of Understanding (MoU) with the carbon finance company, Respira, which could see the largest volume of carbon dioxide removals (CDRs) traded so far globally…
Enviva Inc. has announced that Thomas Meth, Enviva's President, has been appointed the Company's Chief Executive Officer and will become a member of Enviva's board of directors, while retaining his title as President…
Subscribe to Our Newsletter
Wood Bioenergy News Online hits the inboxes of subscribers in the wood-to-energy sectors.
Wood Bioenergy is published and delivered worldwide 6 times per year. Free to qualified readers in the U.S. Subscribers outside the U.S. are asked to pay a small fee.
Complete the online form so we can direct you to the appropriate Sales Representative.