Search North America Adds Senior Recruiter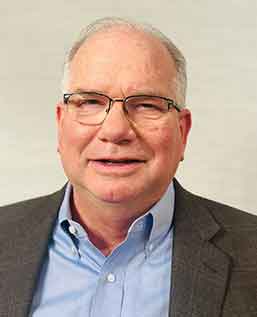 Search North America (SNA), a leading wood products-based search, recruiting, and placement firm, is proud to announce and welcome Dave Rupp as a new Senior Recruiter, mainly focusing on the Western U.S. and Canada. He joins the SNA team with over 40 years of experience in the wood products industry, working with Fortune 500 companies in North America and abroad. Rupp has extensive experience developing strategic alliances within all levels of the business, government, and environmental communities.
Rupp's home office will be based out of the Vancouver, Wash. area, while SNA's main office will remain located in North Carolina. Dave graduated from The Ohio State University and most recently was a business development director at Advanced Nano Adhesives. While there, he leveraged industry contacts in pressure-treated wood, OSU, particleboard, MDF, EWP, and resin suppliers/industries to move the company forward, promoting a patented technology that improves board properties and water resistance while reducing resin costs.
Founded in 1982, Search North America has placed professionals in every area of the wood products and related industries. From entry-level positions and skilled trades to executive-level roles, SNA helps companies find the talent they need and can help individuals with their next career move.
Richard Poindexter, SNA's President and Owner, will continue to specialize in client and candidate relationships in the eastern and southern parts of the U.S. and Canada. Carl Jansen, SNA founder, will be stepping back into a role as recruiting consultant and business developer.
Rupp can be reached at 360-601-3717; daver@searchna.com
Active Energy (AEG), an international biomass based renewable energy business, has announced Player Design, Inc. (PDI) has received the relevant permitting for the construction and operation of a CoalSwitch manufacturing facility at PDI's site in Ashland, Maine…
read more
Canada-based biomass carbonization technology provider Airex Energy Inc. announced it has concluded a Series B funding round valued at $38 million Canadian, which Airex Energy states will fast-track its growth initiatives, including a Québec biochar project tying in with its partnership with France-based environmental quality developer, Suez, which aims to significantly boost biochar production in…
read more
Subscribe to Our Newsletter
Wood Bioenergy News Online hits the inboxes of subscribers in the wood-to-energy sectors.
Wood Bioenergy is published and delivered worldwide 6 times per year. Free to qualified readers in the U.S. Subscribers outside the U.S. are asked to pay a small fee.
Complete the online form so we can direct you to the appropriate Sales Representative.