Astec, Bejac Announce Distribution Agreement
Astec has announced Bejac Corp., a heavy equipment dealer with 10 locations, will represent the Peterson line of forestry and environmental recycling equipment in California and Arizona. Bejac, founded in 1953 operated as an underground pipeline contracting business until 1985 when the company pivoted to the heavy, specialty equipment sector. In 2008, Bejac rapidly expanded its product line offerings and now focuses on a diversified customer base that complements Astec growth strategy.
Brian Gray, Group VP, Sales, at Astec says, "Our priority has always been our customers. From the initial equipment inquiry to aftermarket sales and service, Peterson Pacific and now Astec, have played an integral part in our customers' success. In an effort to continue providing world-class support, we are excited to announce our partnership with Bejac in California and Arizona. They have a rich history of providing solutions to niche markets and we are confident that they are the right partner for us."
Ron Barlet, President at Bejac, adds, "We are excited to take on the California and Arizona territory for Astec and look forward to getting to know all of the customers that they have served and supported over the years. Bejac is a customer service-focused company, and we will work hard to provide the highest value possible to the Astec customers."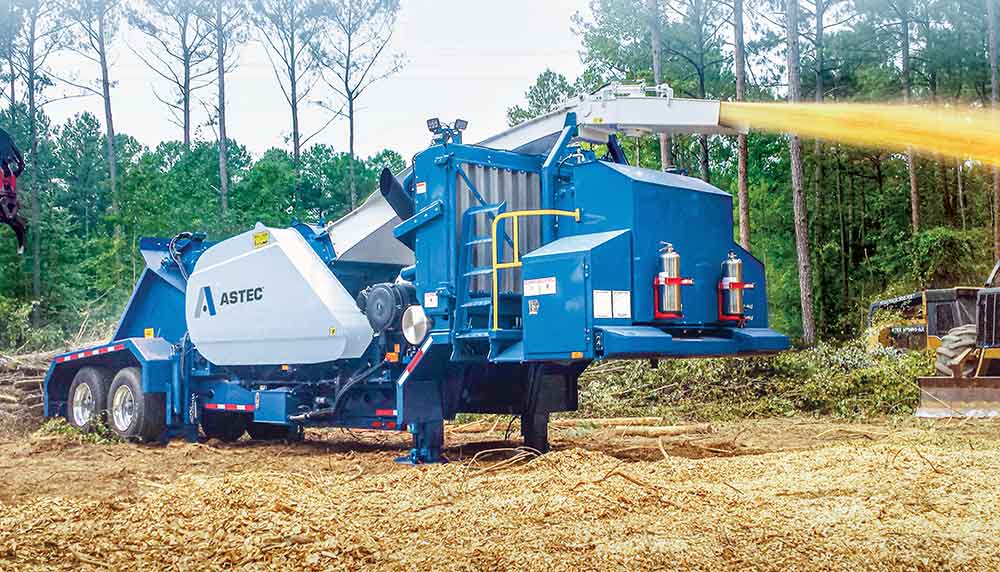 Bejac Corp.'s locations in California include Eureka, Redding/Anderson, Sacramento, San Francisco/Oakland, Castroville, Visalia, Santa Maria, Los Angeles/Placentia, San Diego, and in Phoenix, Ariz.
Valmet will be converting Helen Ltd.'s coal-fired district heat boiler to bubbling fluidized bed (BFB) combustion to enable wood pellet firing at the Salmisaari 'A' power plant in Helsinki, Finland. The conversion promotes the company's goal of phasing out coal, while at the same time strengthening the construction of a sustainable energy system…
read more
Enviva, the world's largest producer of industrial wood pellets, released its quarterly report in early May, and it rippled through the wood-to-energy ranks. "The plans and initiatives underway to improve productivity and costs across Enviva's current asset platform continue to fall behind expectations," commented John Keppler, Executive Chairman of the board…
read more
Subscribe to Our Newsletter
Wood Bioenergy News Online hits the inboxes of subscribers in the wood-to-energy sectors.
Wood Bioenergy is published and delivered worldwide 6 times per year. Free to qualified readers in the U.S. Subscribers outside the U.S. are asked to pay a small fee.
Complete the online form so we can direct you to the appropriate Sales Representative.