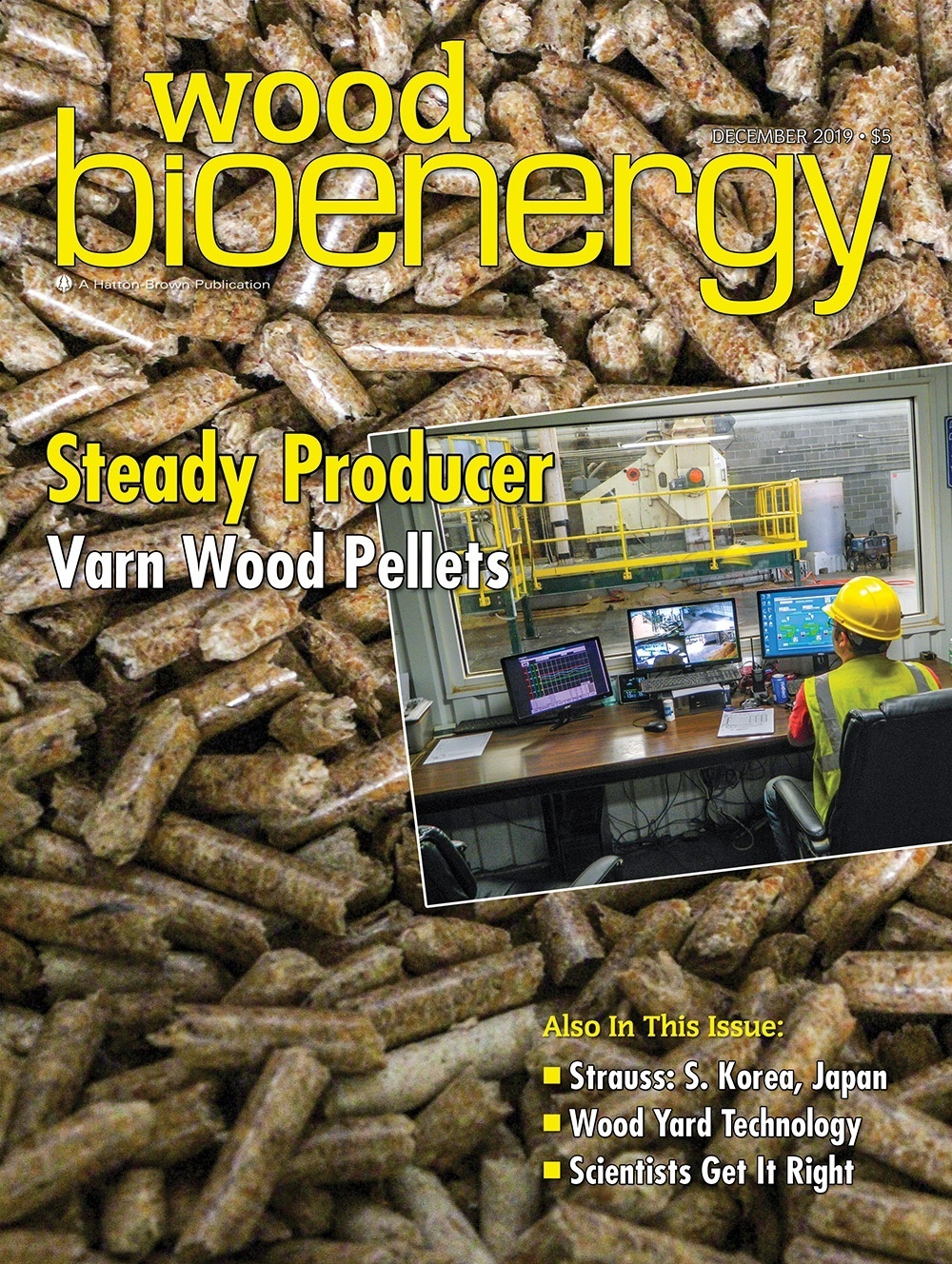 December 2019
HOBOKEN, Ga. – The Varn family has been making its living from forest products for well over 100 years. From the 1930s through most of the '60s, it was in the naval stores business; then it switched to making chips and lumber. The Varn Wood Products sawmill has been operating for more than 50 years.
Wood Bioenergy magazine began in 2009 as the only publication devoted exclusively to the new generation wood energy industry. Wood Bioenergy is known for its detailed, insightful articles on project and technology developments in the new generation wood energy industry, encompassing wood pellets, biomass power, biofuels, feedstock management and timber harvesting. The magazine is a natural addition to the family of wood products industry magazines published by Hatton-Brown Publishers, Inc., and it continues to gain popularity.
Wood Bioenergy magazine consistently provides key insights and industry news to biomass and sustainable energy producers and a productive marketing platform for industry suppliers. Wood Bioenergy editors are constantly in the field, visiting mill operations and interviewing production personnel. Wood Bioenergy serves as a media sponsor of the biennial Bioenergy Fuels & Products Conference & Expo held in Atlanta, Georgia, USA. The magazine's editorial staff organizes the content and speakers for this popular event.
Wood Bioenergy magazine is published and delivered six times per year to more than 14,900* subscribers worldwide. Readership includes corporate executives, mill ownership, mill management, logging contractors and equity venture interests. Wood Bioenergy is free to qualified readers in the U.S. and readers outside of the U.S. are asked to pay a small subscription fee.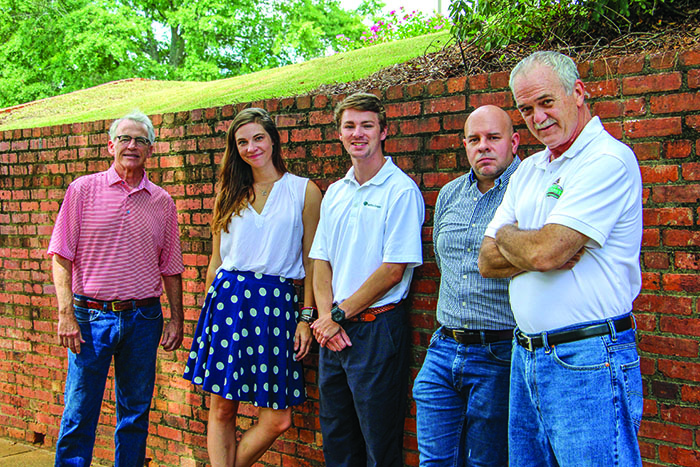 From Left: Rich Donnell, Editor-in-Chief; Jessica Johnson, Associate Editor; Patrick Dunning, Asociate Editor; David Abbott, Senior Associate Editor; Dan Shell, Managing Editor
Join Our Newsletter
Coming in January 2020 the monthly Wood Bioenergy News Online will hit the inboxes of subscribers in the wood-to-energy sectors. 
Wood Bioenergy is published and delivered worldwide 6 times per year Free to qualified readers in the U.S. and subscribers outside the U.S. are asked to pay a small fee.