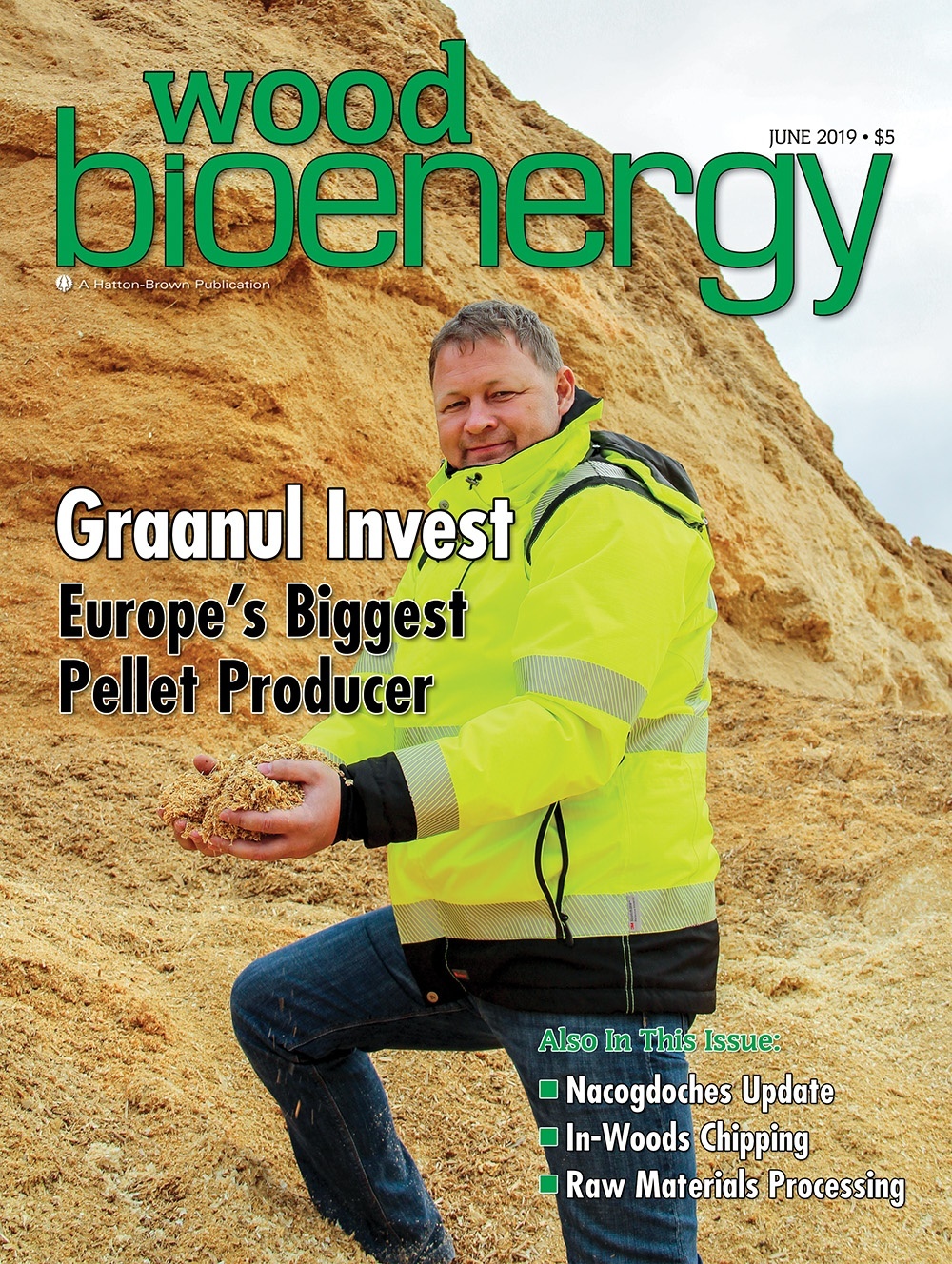 From the Editors
In the News
Nacogdoches Facility Isn't Done Yet
Pellet Shipments Jumped In 2018
Keppler Says Time For Energy Overhaul
AZ Utility Doing Biomass Testing
In-Woods Chipping
Chipper Competition Heats Up
Raw Materials
Different Approaches To Biomass
A Different Concept
Breaking Down With Rotary Shear
Three news items in this issue especially caught our interest, as they're all related in some sense. One is the purchase by the city of Austin, Texas of the Nacogdoches wood biomass 100-plus MW electricity plant that was started up in 2012 by the developers, eventually sold to Southern Power, and which since then has run intermittently at best, as competing and low fossil fuel costs (hello, gas) rendered the plant's operation not in the best interests of Southern Power (at least that's how Southern Power viewed it). The city recently purchased it to reduce its considerable monetary obligation over the original 20-year contracted power purchase agreement. The purchase cost to the city: $460 million.
If you're thinking you've heard this story before, well you have in a way. About the same time, the same developers built and started up a similar MW plant in Gainesville, Fla. But Gainesville Regional Utilities ran into the same issues with competing fossil fuels, and so this plant ran intermittently at best as well while GRE was obligated to pay serious dollars to the developers over a 30-year PPA. Alas in late 2017 the city of Gainesville bought the plant from the developers for $750 million to reduce its perhaps-double-that-amount debt obligation within the PPA.
While Austin considers what to do with the Nacogdoches facility, the city of Gainesville has managed to get the now-named Deerhaven Renewable plant into real-operation mode.
Enter John Keppler, CEO of the world's largest industrial wood pellet producer, Enviva, with a column in a Richmond newspaper endorsing, of course, renewable energy, and specifically wood biomass energy as the only renewable energy that can run round-the-clock, compared to the intermittent nature of wind and solar.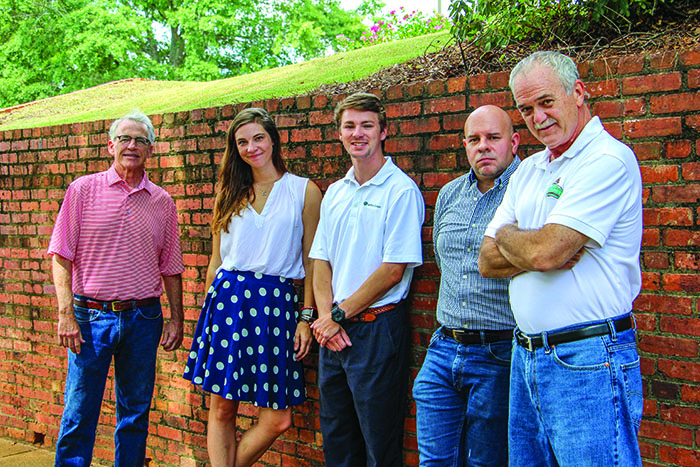 From Left: Rich Donnell, Editor-in-Chief; Jessica Johnson, Senior Associate Editor; Patrick Dunning, Associate Editor; David Abbott, Senior Associate Editor; Dan Shell, Managing Editor
Most importantly, Keppler says, the majority of Americans wants renewable fed electricity because the notion of climate change is truly beginning to cause concern. "Replacing fossil fuels with wood biomass should be part of our approach to preventing catastrophic climate change," Keppler says, while referencing a study that points to extreme weather events, rising seas and risks to water supplies if global temperatures creep upward. While many oldtimers may scoff at the thought, have you talked to your young adult children lately? They're concerned.
About the same time as Keppler's column, the Committee on Climate Change in the United Kingdom comes out with a study that says the UK can end its contribution to global warming within 30 years, reducing greenhouse gas emissions to zero, through the use of renewable fuels and various technologies that currently exist.
Which brings this editorial back around to the front, and the two extremely expensive U.S. biomass power facilities left fluttering in the wind for many years due, when it gets right down to it, a lackadaisical commitment to renewable energy by the U.S. government, brought on by overpowering traditional fossil fuel energy interests.
In the meantime, much of the U.S. wood biomass fuel that Keppler refers to continues to be shipped overseas to foreign electricity plants to address the deeper commitment of Europe to renewable energy.
EDITOR'S NOTE: Raul Kirjanen started Tallinn, Estonia- based Graanul Invest in 2003 in a small office, but growth came quickly and hasn't slowed. By 2005 the company had opened its first wood pellet mill in Imavere, Estonia. Ten more followed and today Graanul Invest is Europe's largest manufacturer of wood pellets. It also operates its own bulk carrier shipping vessels. The company employs more than 500 through numerous subsidiary companies in the Baltic States. Recently CEO Kirjanen was elected to the steering committee of the Forestry Development Plan as a commissioner of the Estonian Renewable Energy Assn. Kirjanen says the main problem of Estonian forestry is that a significant part of Estonian private forests are in poor condition and thus maintenance and renewal of forests should form the cornerstone of the Forestry Development Plan. Kirjanen is convinced that biomass is the solution to Estonian heat production. "Biomass production creates jobs in rural areas, brings income to forest owners, provides security of supply to the country, and balances the foreign trade balance. This is also the base of today's renewable energy targets," he says. "Organizing demonstrations and making meaningless noise will not help find solutions to our problems today or in the future." The company has begun publishing an annual Sustainability Report each spring. Its sustainability officer serves on the Sustainable Biomass Program certification standards committee.
Recently Wood Bioenergy magazine caught up to Kirjanen with a few questions:
WB: Can you provide a little background on the formation of the company and its entry into pellet production?
Raul: I had my first contacts with the wood pellet business in 1999, so I have been around almost 20 years. At that time we had a problem in the Baltics; sawmills had good business but there was no use of residues. That started to become an environmental issue as the piles of sawdust started to gather. It was also a time when some of the Scandinavian companies were starting to use wood pellets in larger scale for energy. So we connected the dots and saw that there is a business opportunity. Graanul Invest was established in 2003 and the first pellet plant started operation in Imavere, Estonia in February 2005.
"Keeping your image, your name and your promises straight are paramount to your future."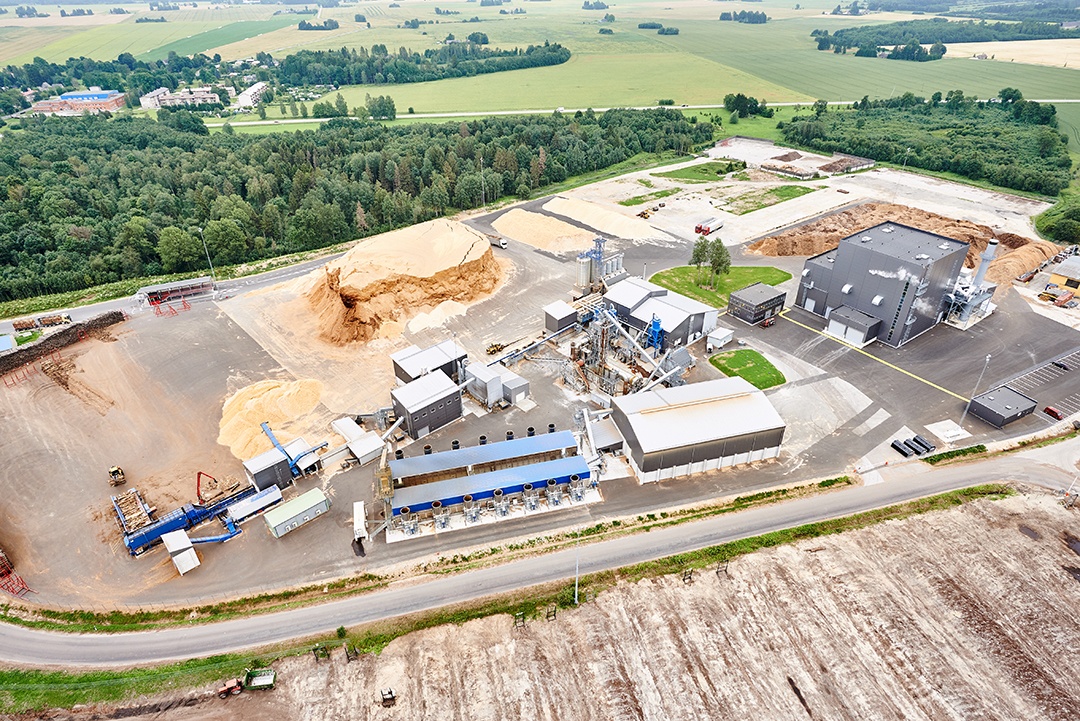 Graanul Invest wood pellet mill at Imavere, Estonia, which was the company's first pellet mill startup in 2005.
WB: Was it always the intention to create a large-pellet- production-capacity, multiple-pellet-mills business, as you have done?
Raul: I think eventually every business is a journey and never a linear journey; you test, you fail, you learn, you succeed. It depends on the people you work with and working together, it depends on how the market develops, how opportunities arise and so on. We were ambitious since day one; when we started we did not start with one pellet mill, but we simultaneously developed two mills at the same time. The second mill is in Alytus, Lithuania. I think we have been lucky with timing but also prepared for opportunity. The pellet business has seen an enormous growth story over the years and we have grown with the general market. But we also from very early on understood that there are very few substantial players in the market so that keeping your image, your name and your promises straight are paramount to your future. That concept has helped us a lot.
WB: What has been the inspiration or driving force behind the successful evolvement of the company?
Raul: I think it is combination of things really. It is the growth of the market; when market grows it is always easier to develop and grow your business. Secondly, people, we have a very good, uniform and professional team—a few people but they really know what they're doing. So we have very seldom been stuck behind an issue that we cannot solve. And finally technology; we believe that wood pellet processing needs to be energy and cost efficient in order to really provide value to the market. You need to keep the total processing-logistical chain efficient in energy and cost perspective.
Raul Kirjanen became interested in wood pellets 20 years ago.
Graanul Invest factory in Osula, Estonia.
Wood Bioenergy is published and delivered 6 times per year tosubscribers worldwide. Readership includes corporate executives, mill ownership, mill management, logging contractors and equity venture interests. Wood Bioenergy is FREE to qualified readers.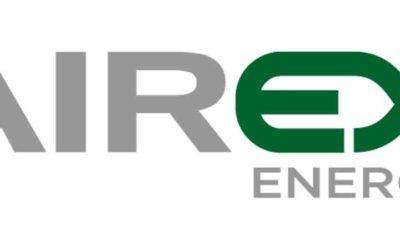 Canada-based biomass carbonization technology provider Airex Energy Inc. announced it has concluded a Series B funding round valued at $38 million Canadian, which Airex Energy states will fast-track its growth initiatives, including a Québec biochar project tying in with its partnership with France-based environmental quality developer, Suez, which aims to significantly boost biochar production in…
Astec has announced Bejac Corp., a heavy equipment dealer with 10 locations, will represent the Peterson line of forestry and environmental recycling equipment in California and Arizona. Bejac, founded in 1953 operated as an underground pipeline contracting business until 1985 when the company pivoted to the heavy, specialty equipment sector…
Valmet will be converting Helen Ltd.'s coal-fired district heat boiler to bubbling fluidized bed (BFB) combustion to enable wood pellet firing at the Salmisaari 'A' power plant in Helsinki, Finland. The conversion promotes the company's goal of phasing out coal, while at the same time strengthening the construction of a sustainable energy system…
Subscribe to Our Newsletter
Wood Bioenergy News Online hits the inboxes of subscribers in the wood-to-energy sectors.
Wood Bioenergy is published and delivered worldwide 6 times per year. Free to qualified readers in the U.S. Subscribers outside the U.S. are asked to pay a small fee.
Complete the online form so we can direct you to the appropriate Sales Representative.