Dryer Suppliers Form New Alliance
In a sales cooperation, Büttner Energie- und Trocknungstechnik GmbH and NEW eco-tec Verfahrenstechnik GmbH are pooling their dryer expertise. The Krefeld, Germany-based dryer and energy plant specialist, Büttner, and the belt dryer supplier from Mühldorf am Inn, Bavaria, are cooperating to expand their portfolios flexibly meet customer requirements with the appropriate dryer.
Belt dryers from NEW eco-tec are characterized by their special design and air flow to dry a variety of products, including feedstocks for pellet production, digestate, sludge, various waste fractions, or fuels for biomass heating plants. They are also ideally suited for drying sawdust and wood chips, bark and OSB strands.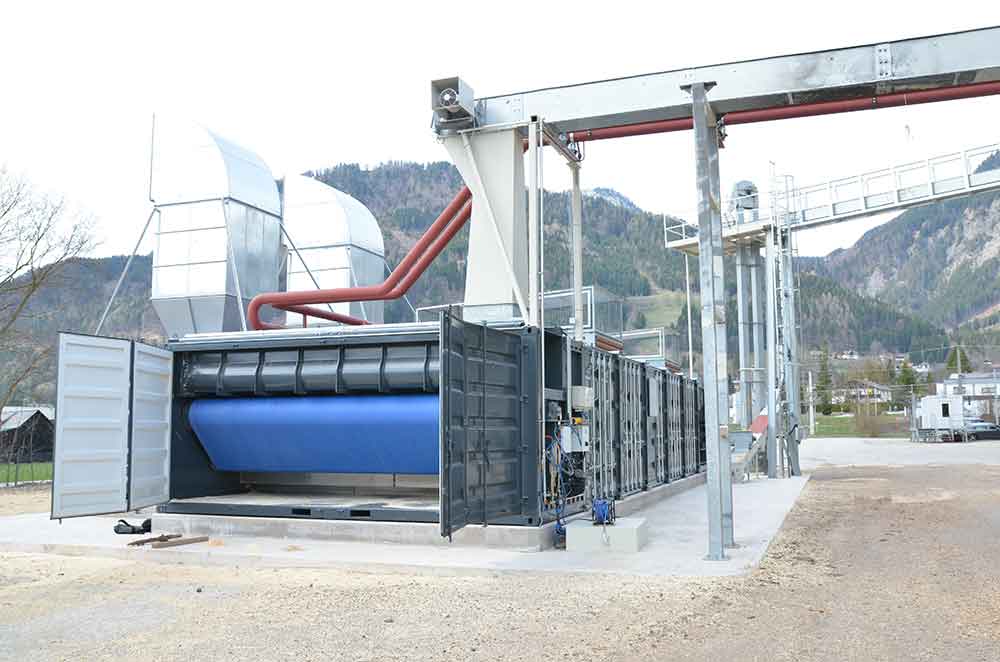 NEW eco-tec offers compact belt dryers, including containerized modular design—the drying systems are integrated into containers that plant operators can place in a modular system. This means that the belt dryers can not only be expanded as required, they can also be transported very easily and, if necessary, the location can also be changed with little effort.
"We have made it our business to utilize, valorize and utilize biomass, recyclables and waste in a meaningful way. That's why we develop sustainable process technology individually adapted to the specifications and wishes of our customers," says Sebastian Bergler, Managing Director of NEW eco-tec.
The first projects have been initiated and the sales teams of both companies are already working together on projects from both the wood-based panel industry and the biomass and waste recycling sectors.
Spectrum Energy Georgia LLC plans to begin construction this summer of an industrial wood pellet facility in Adel, Ga. and expects to commission the plant 12 months later, or summer of 2024. The plant will operate at the site of an idled particleboard facility…
A group of researchers at UC Santa Barbara has shown that anaerobic processes similar to those in herd animal digestive tracts can be effective in breaking down lignin structures in biomass. A key to unlocking biomass' potential is the cost-effective breakdown of lignin that unlocks cellulose and…
Seeking to add value to residuals from two processing facilities, Aspen Wood Products is opening a new fuel pellet and animal bedding pellet mill at its headquarters in Mancos, Colo., where the company operates an aspen excelsior plant and also produces firewood, shavings and bark…
Subscribe to Our Newsletter
Wood Bioenergy News Online hits the inboxes of subscribers in the wood-to-energy sectors.
Wood Bioenergy is published and delivered worldwide 6 times per year. Free to qualified readers in the U.S. Subscribers outside the U.S. are asked to pay a small fee.
Complete the online form so we can direct you to the appropriate Sales Representative.